Hiya, up-and-coming copywriter. 
If you're writing emails for your client's email marketing plans, but skipping over that whole "marketing" bit, you're leaving a ton of potential revenue on the table.
Every email copywriter can — and should! — have advanced email marketing skills. The learning curve is well worth it. You'll get out of the pay-per-email rut forever.
And real talk… Since I've got more leads than I can handle and I need some strong partners to turn those leads over to, it would be a win-win for both of us.
Read: I'll send you my leads.
Interest piqued? Ears perked?
Good. Keep reading.
"You know Val as an email savant, and so you should. But working with Val will help you beyond skill-building. She will teach you the most important thing: how to sell businesses on hiring you to optimize their emails. I've purchased multiple day rates with her. And her client list speaks for itself.
If you want a future as an email copywriter, you should grab any opportunity to grow your biz with Val."
- Joanna Wiebe, Founder of Copy Hackers and CH Agency
The trouble with email marketing
Here's the thing… email marketing (and by that I mean everything from research to strategy to copy to implementation to analysis) is one of the trickiest marketing services you can offer.
 You've tried it before, but you gave up. Because the money just isn't worth it.
At least, that's what it feels like when...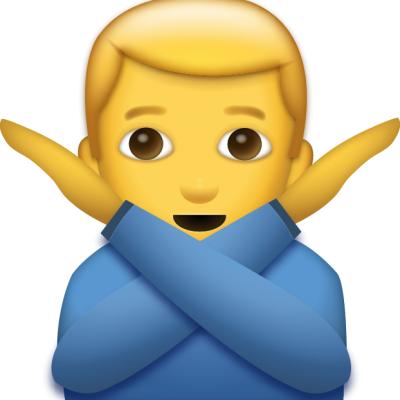 Some clients have impossibly high expectations for their email marketing.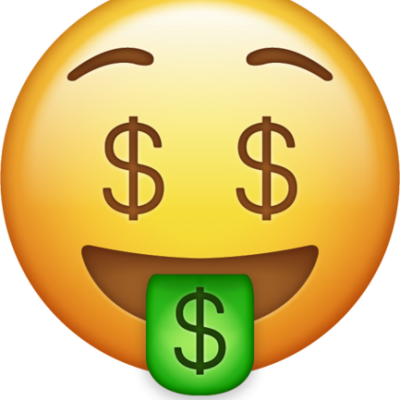 You price your copywriting services way too low… and you end up resenting your client when the project scope balloons.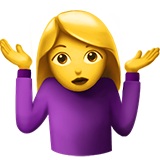 You write emails for a client. They don't convert. And for the life of you, you can't figure out WHY. You don't know what to say to the client, and you're stuck anxiously waiting for the project to end so you never have to speak to them again.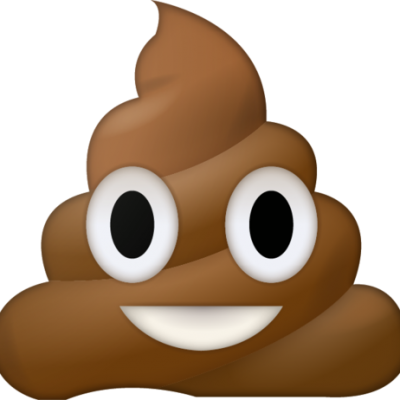 You don't feel confident enough about your email service provider skills (that techy stuff) to charge good money to set up your client's emails for them.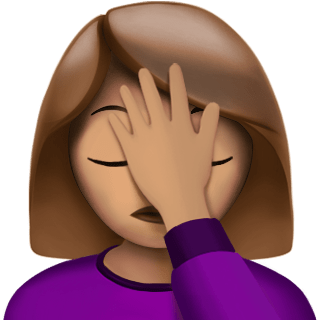 You have clients who want to implement intense segmentation and personalization, but you know that it's just going to end up being a mess since they don't have the basics in place to begin with. So you're stuck with saying, "Sorry! I can't help you" or, worse, accepting payment for work that you know your client won't be happy with in the end.
People ask you all the time if you can write emails for them, but you honestly don't know how much to charge and it stresses you out… so you say no.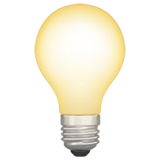 You're full of ideas but you fall short on execution. (Hello, Netflix!)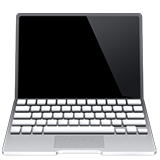 You're fine with actually writing email copy, but you're not sure what to do afterward. Data collection and back-end setup baffle you.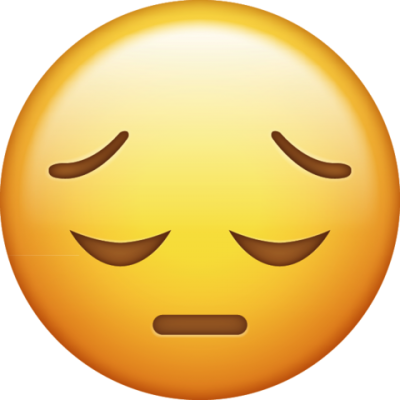 You KNOW you could be making a lot more money if you added strategy to your offerings (or even specialized in email!), but fear of failure is holding you back.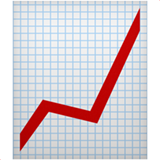 This whole email thing is new for you. You're interested in working with sequences or campaigns or personalization, but you don't have proven results to share with prospective clients.
Feels kinda crappy, doesn't it?
I know it firsthand: being an email marketer can feel really scary. It's not your fault! You're caught in the awkward position of working with an ever-changing system with no real rules, AND to do it well, you've gotta test and iterate over time.
The way I see it, you've got a couple of options.
Email is NOT dead, & it's already a crucial part of what you do.
Think about it  — email touches every single customer your client has. And there are so many opportunities in the world of email these days! Smart segmentation, personalized offers, and engaging copy are just the tip of the emailberg.
Never mind the fact that copywriters are talking daily about how to actually do this "email" thing right…
As soon as some copywriters see that email isn't easy, and that it takes some serious time to get good at, they want to bail.
They decide to get through this one client as quickly as possible and move on. Pocket their $500 and go. Wham, bam, kind-of-feels-like-a-scam.
Good thing that's not you.
You know you could crush your clients' email strategy projects. You're up for the challenge. But boy, it would be nice to have an expert to guide you (that your clients don't need to know about).
I'm just that expert, ready to teach you how to do email WAY better.
Or, as the kids say, "It me!"
(Are they still saying that? I've been too busy making money hand over fist to pay attention. :shrug emoji:)
Yes, I offer 1:1 coaching sessions to both business owners and copywriters who want to learn more about email marketing.
But a major part of my revenue comes from clients who pay me a minimum of $8,500 per project or hire me (multiple times over) at my day rate of nearly $3,000.

I've been studying and learning everything about email marketing for nearly 4 years. I sharpened my skills working with businesses that had the money to test different strategies and offerings, so I have the confidence to charge top-tier prices, and the reputation to back them up.

Now I've got more requests than I can handle for 1-on-1 email marketing support. So I want to train YOU to take on the work that I'm passing on every single week.

At the end of the Email Masters Incubator program, you'll be armed with: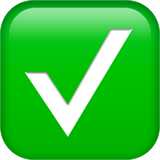 Everything you need to know about the ins and outs of running email marketing.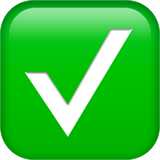 How to manage client expectations so that your butt is covered when the results aren't what your client was hoping for. (Note: This piece is FAR more important than the actual how-to stuff.)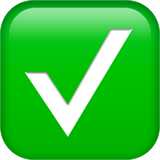 What packages to offer and how much to charge.
For 12 weeks, you'll get my eyes and expertise on your email campaigns.
Want me to check out your copy and suggest specific improvements? Done.
Not sure which area of email to specialize in? I'll help you choose.
Confused about how to optimize a funnel? Show me your results and I'll tell you what to do next.
Dealing with a client from hell? RUN! No, just kidding. I'll help you get through it.
I know how scary it can be to work on a project all alone, especially when you feel like you don't have enough experience to always make the right decisions. So for 12 weeks, I'll be your partner as you wade deeper and deeper into the world of email marketing consulting.
After those 12 weeks, you won't need me anymore — I'll need YOU to take on some of these primo projects I keep having to turn down.
Story time! Here's what happens when you train with me…
Let me tell you a story about Samar.

Samar and I met at the beginning of this year, when she expressed an interest in email.
I was already getting more work than I could handle, so I asked Samar if she wanted to work on some email campaigns while I peeked over her shoulder.
With time, Samar got comfy with creating frameworks, writing email copy, and educating clients on the proper direction for their email campaigns.

A few days ago, Samar sent me this email: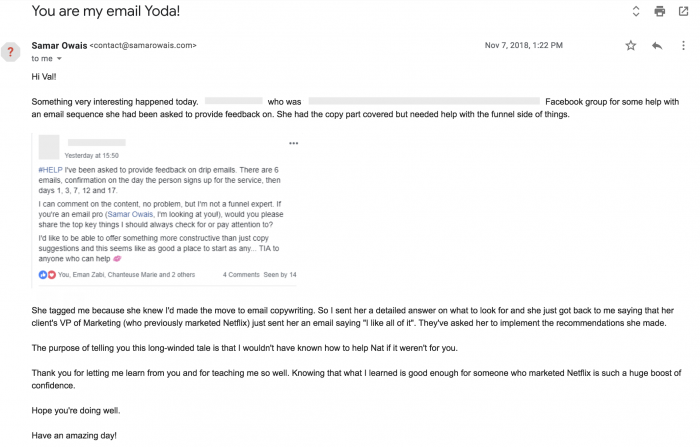 Okay, admittedly that's hard to read. So here's what she said:
Hi Val!
Something very interesting happened today. [Copywriter] who was [relationship] Facebook group for some help with an email sequence she had been asked to provide feedback on. She had the copy part covered but needed help with the funnel side of things.
She tagged me because she knew I'd made the move to email copywriting. So I sent her a detailed answer on what to look for and she just got back to me saying that her client's VP of Marketing (who previously marketed Netflix) just sent her an email saying "I like all of it". They've asked her to implement the recommendations she made.
The purpose of telling you this long-winded tale is that I wouldn't have known how to help [her] if it weren't for you.
Thank you for letting me learn from you and for teaching me so well. Knowing that what I learned is good enough for someone who marketed Netflix is such a huge boost of confidence.
Hope you're doing well.
Have an amazing day!
- S
Well I am having an amazing day now, Samar.
Know what Samar said when I told her about the Email Masters Incubator?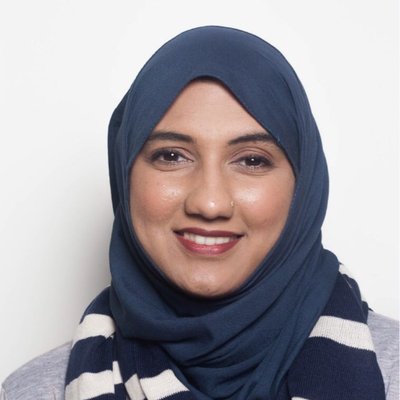 "I'm so excited about the incubator. You're an incredible teacher. Whoever signs up would be lucky to learn the ins and outs of email marketing from you."
- Samar Owais, email copywriter

There's a lot of room on these coattails. Hop on, amigo.
Starting midway through 2018, my inbox started to get stuffed with emails from people asking me to work with them. Since I can really only take on about 4 clients at any given time (and a day rate is obvi dedicated to just one business), I officially have more work than I can handle.

My prices are published on my website. And I'm booked 3-4 months out. And people are STILL contacting me.
But they don't want help in 3-4 months. They want help now.
(And some of them aren't even looking for lifecycle emails — my specialty — so I'm turning them away anyway!)

That's where you come in.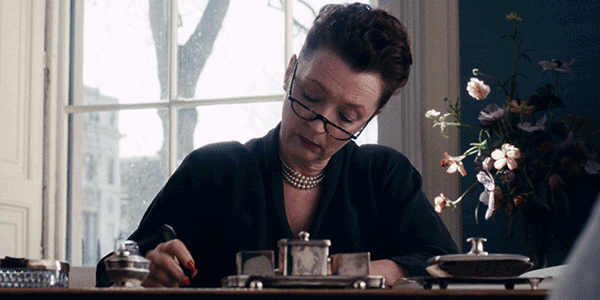 Once I've watched you transform into a kickass email marketer who knows:
1) how to run campaigns that convert and
2) how to manage client expectations so that nobody walks away majorly dissatisfied with your hard work,

I can refer these cash-in-hand, qualified leads over to you.
If you do the work and show me your skills, I'll be able to recommend you to the ridiculously business-famous people who contact me to sort out their email marketing.
Oh, whoops. Got so excited about this incubator I forgot to introduce myself, didn't I?
Hi.
My name is Val Geisler, and I'm a email marketing and conversion optimization expert. I started focusing on making inboxes better way back in 2011, and I honed my email marketer skills even further working in-house at ConvertKit.
Since then, I've worked with small and big brands on their email marketing, and made my home in lifecycle emails for MRR-focused brands.
My clients are household names in the world of software, and I've been featured as an email pro by brands like Stripe, Litmus, Trello, InVision, and more.
I love working with clients and living that #emailgeeks life… but what I love more than anything is sharing what I've mastered over the last several years with copywriters who are ready to geek out WITH me.
My superpower (apart from writing high-converting emails for high-paying clients) is connecting people. That's why I want to hang out with you for 12 weeks, get to know you and your clients, and help you become a email marketing expert who gets paid well for your work!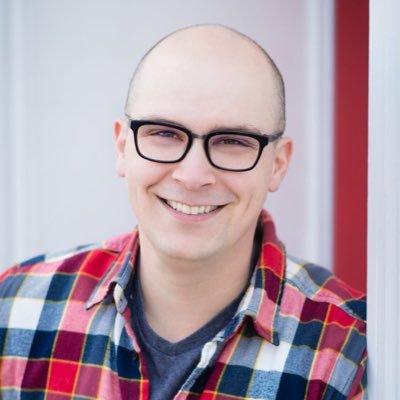 "I brought Val in to help a client who desperately needed top-shelf emails on a deadline. Two things you should know: I'm experienced in email copywriting (so I can sniff out BS from a mile away) and I am EXTREMELY careful about who I recommend to my clients. But Val was an easy choice. She knows email, is sharp on strategy, and delivers what she promises. The client was thrilled with her work -- and that means I was, too. She has my rare, hard-to-get stamp of approval, and you'd be lucky to learn from her."
- Joel Klettke, Founder of Business Casual Copywriting and Case Study Buddy
12 Weeks of Intensive (But Totally Manageable!) Email Marketing Training
Week 1 & 2
Week 3 & 4
Week 5 & 6
Week 7 & 8
Week 9 & 10
Week 11 & 12
Jan 7 / WEEK 1: Specializing and You
Training will cover:
What specialization can do for your business

How to say no (and how saying no can actually lead to more business later)

Identifying your ideal client

Creating a process packet — even when you don't know what your process is

Setting up your own email marketing system (AKA eating your own dog food)

Partnering with other specialists and generalists

How to strategically be a generalist  

¯\_(ツ)_/¯

Building an I-know-my-shit (aka "swipe") file, PLUS access to mine

What it takes to become "known"
Jan 14 / WEEK 2: Implementation
Guest Expert & AMA
Guest expert: Overcoming Imposter Syndrome with Tiffany Da Silva

AMA with Val

Implementation time


:cue extreme infomercial host voice:
But that's not all! 

"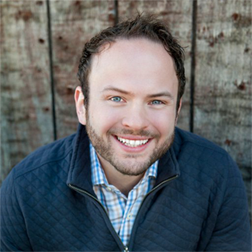 DO NOT BUY THIS COURSE if you're going to let it collect dust on the shelf. It's too good for that, and there are plenty of cheaper courses for people who want to spin their wheels. But if you're ready to commit to becoming a well-paid copywriter -- and doing the work that it'll require -- then there's no better, faster or more effective way to do that than by investing in this incubator."
- Len Markidan, CMO at Podia
Nitty-Gritty Program Details
Here's Exactly How Your Email Masters Incubator Membership Works
Every other Monday at 1pm EST, I'll go live in Crowdcast to walk you through the content for the week. This session will be recorded and immediately available inside Podia, along with access to swipe copy, frameworks, and any other templates I throw at ya.

If I were you, I'd set aside 1-3 hours a week to go through the materials and do your assignment. Yes, there's homework. You'll submit it to a small group for peer review (I'm part of every group, btw.)

During alternate weeks, between new lessons being posted, you'll get a lesson from a guest expert and AMAs with me. The day of the week and time for these will vary, so you can be sure to make the majority of them even with your variable schedule (#freelancebizownerlife). Guest expert sessions will be recorded and thrown into Podia for digital consumption.

AMA (Ask Me Anything) time is dedicated time with me when you can ask questions about the lessons, get my help solving implementation challenges, or just share the deep email thoughts you jotted down in the middle of the night. (Everyone does this, right?)
I'll hang out in our private Slack community so there's a written record of everything. And you can always chime in on other people's questions if you want! Hive mind for the win.
Between all lessons and sessions, come hang in Slack, and ask any and all questions related to email marketing.
Finally, you'll also have implementation time during alternate weeks, so you can put what you've learned into practice.
Email Masters Incubator Spots Are Capped at 30
10 VIP + 20 Foundation spots. That's it. We're talking about 30 people. Plus me. So 31. This is gonna be a small group, so you get lots of my time and attention.
Why 30? It's the perfect number to allow you to support each other, and for me to support you individually. Any smaller, and you wouldn't make as many new friends and colleagues. Any larger, and we'd need a bigger boat. *
* The Email Masters Incubator does not involve any sea adventures.
2 Badass Options Based on YOUR Needs
This incubator is about doing the work. Come prepared for an equal share of training and implementation. You'll get the best results if you work on an email marketing project *during* our 12 weeks together.
You have two options to become part of the inaugural Email Masters Incubator class:
Foundation
$500
/month for 6 months
Bi-weekly email marketing training sessions
Content delivered live & recorded for digital access in Podia
Bi-weekly AMAs with Val and guest experts on a rotating schedule (always recorded and saved to Podia for easy access)
The very same swipe files, templates, and frameworks I use to charge $8k+ per project
Access to our live event in March (either before or after TCC IRL)
VIP
$833
/month for 6 months
Everything in Foundation, plus…
An email marketing project hand-delivered to you (no agonizing client negotiation!)
A partner to work on the project with — you're not alone!
My direct support, reviews, and feedback on your work and ideas
Private Slack channel so we can chat any time
Access to recordings of my own sales calls, presentation calls, and other client interactions I do on a weekly basis
CRM setup with me to help you track your leads and workload
---
On the foundation plan, you'll bring your own client projects to the incubator and get my feedback and support during AMA (Ask Me Anything) sessions.
Don't want to find your own clients? No problem. I'll bring a real project to you, AND we'll work on it together. The project client will be your client, and you'll get to put your name on the end result.
Plus, you'll be a fly on my wall, with access to everything I do to net more than $100k in email projects every year. I'm not kidding, I just looked at my QuickBooks and check this out: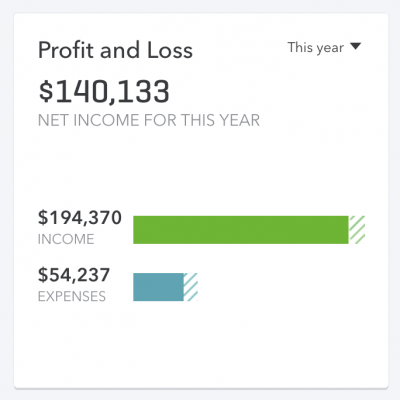 VIP is the true inside track.
---

There are only 10 VIP spots + 20 Foundation spots = 30 total. That's it.
If you want in, secure your spot now. But do read the T&C first.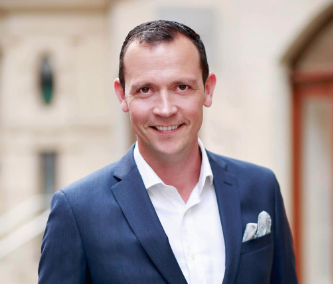 "Opportunities like this don't come up very often, if at all. To get your hands dirty with real, important client work and have one of the best in the world supporting you through it is a golden chance for you to make an enormous difference in your career and skillset. And Val really, truly, most definitely IS one of the best in the world when it comes to copywriting. Just take a look at her client roster and see the results she gets from them.
I've been lucky enough to get to know Val personally and professionally and it's without ANY hesitation that she gets my strongest endorsement. If you want a world-class copywriting education and hands-on work experience in the time that most people take to read half a book, you should jump on this, stat. It will be most excellent."
- Matthew Kimberley, Founder of Delightful Emails
The Email Masters Incubator is for...
Copywriters who want to get out of the rut of charging per email

In-house email marketers who want to freelance & skip 18 months of trial and error

People who are interested in specialization, but don't know how to make it work

Anyone wanting to be seen as an industry expert — no more hired help here!
Also… this is the only way to work 1:1 with me on your email projects.

So there's that.
Frequently Answered Questions
Do I need to have experience with email under my belt? I'm interested, but I've never even set up my own email campaigns before!

Let's put it this way: you should have at least tried to set up a email marketing campaign before. Even if it was just for yourself.

Is this for experienced copywriters? What if I've only been at this for less than a year?

I'm not worried about you having spent a certain amount of time as a copywriter or worked with a minimum number of clients.
That said, you'll find the most success here if you've already worked with clients on email in some capacity. Let's not make this your very first foray into the wild world of email.
How will the lessons be shared? Is this a video course?

The majority of the content will be delivered by video, but there are worksheets and swipe files, and there could be other media formats. All of the lessons will have transcripts posted, too.
If I hear from the group that transcripts of the Q&A calls are needed, I'll make 'em!
How much time is this going to take?
I would recommend setting aside 1-2 hours each week to 1) review the lessons and 2) complete the weekly assignment. With some lessons, you'll spend more time in AMAs asking questions about your clients' work. With other lessons, you might go through the materials and say, "Yup, I've got this, no clarification needed."
The time you spend working on your project will vary. If you're VIP, plan on treating the incubator like it's a client (because, well, it is).
My goal is to give you everything you need to learn how to successfully run email campaigns for your clients, and that's going to require more of a time investment for some people.
How much can I really learn in 3 months? Can you really teach me to do what you do?
When I say, "You'll learn everything I know about running email marketing for other people," I mean EVERYTHING! How to run the campaigns, what strategy recommendations to make to your clients, how to spot a trainwreck client a mile away, what to charge, how to position yourself as the kickass email marketing expert that you are (or are working on becoming), what to include in your reports . . . this program covers it all.
I'm still not sure. Why should email be my thing?
Well first of all, you've read this far. 😉
Second, the benefits of being a trained email marketing consultant are massive. For example:
You won't need as many clients anymore! The clients you already have or that you're getting anyway will pay you more for your services — meaning you don't have to hustle as much. #fthehustle

People will be asking about your services ALL THE TIME. (Everyone knows they need to be doing email or doing it better, so people who know how to email well are in high demand!)

You'll be able to rest easy knowing that the emails you're building have the best possible shot at working for your client. Some things are out of your hands, and your fantastic clients will actually understand and accept that.
Okay. But will you really be right there with me for every step?
There will be a LOT of hand-holding — the kind I do for clients paying me $3k/day to work on their email marketing. But let me also say this: I'll almost always ask you, "What do YOU think you should do? What does the data tell you?" when you're not sure how to approach a problem.
I work with hard-working entrepreneurs who are looking to sharpen their email-related critical thinking skills. A lot of learning comes from practice, not just me telling you to do this or that. My entire goal is to prepare you to be an incredible resource for your clients, and to help you through the tough parts.

What's the refund policy?
Because of the limited number of seats in this program, full refunds will not be granted.
I'm serious about this: I'd much rather help you figure out if the Email Masters Incubator is a good fit before you give me any money!

So if you're on the fence, please book a time to talk with me real quick. I won't give you the hard sell. In fact, if you've read my email onboarding teardowns, you know I'll give it to you straight. I'll tell you if this makes sense for you.
The Choice Is Yours & The Links Are Right Here
Foundation: $3000 USD total — either pay in full or pay-per-month  — Grab your spot here
VIP: $5000 USD total — either pay in full or pay-per-month  — Grab it here
Foundation
$500
/month for 6 months
Bi-weekly email marketing training sessions
Content delivered live & recorded for digital access in Podia
Bi-weekly AMAs with Val and guest experts on a rotating schedule (always recorded and saved to Podia for easy access)
The very same swipe files, templates, and frameworks I use to charge $8k+ per project
Access to our live event in March (either before or after TCC IRL)
VIP
$833
/month for 6 months
Everything in Foundation, plus…
An email marketing project hand-delivered to you (no agonizing client negotiation!)
A partner to work on the project with — you're not alone!
My direct support, reviews, and feedback on your work and ideas
Private Slack channel so we can chat any time
Access to recordings of my own sales calls, presentation calls, and other client interactions I do on a weekly basis
CRM setup with me to help you track your leads and workload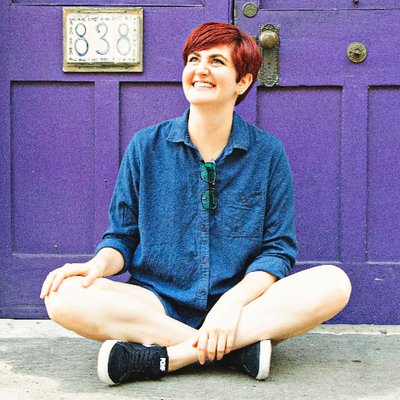 "When I think of email strategy, I think of Val. No one can offer smart strategic oversight AND snappy, persuasive copy like she can— which is why I've partnered with her for insights on my own email copy projects in the past! If you have a chance to learn from her, GRAB IT AND RUN WITH IT."
- Lianna Patch, Conversion Copywriter and Founder of Punchline Copy