I've written email campaigns that increased conversions by 10%.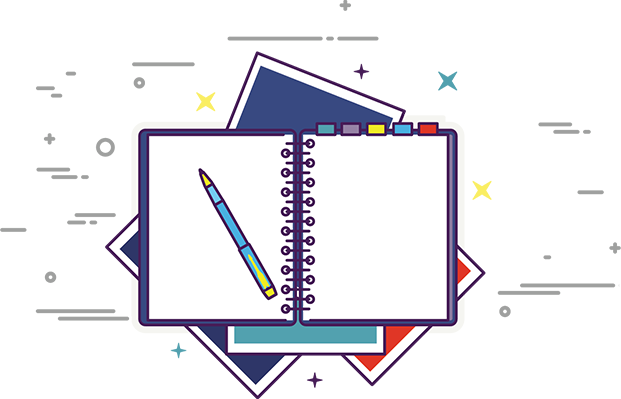 For SaaS and subscription-based eCommerce brands, I use email to strategically convert leads, retain customers long term, and close more monthly recurring revenue.
I'm strangely passionate about email.
But not just plain ol' email itself. Two specific things:
Copy = words that sell for you. Good copy in emails makes my heart sing.
2. Email Marketing Strategy.
Get me inside your email funnel (the system that moves your subscribers on a specific journey) and I'll be the happiest gal in the room. My whiteboard and I love email strategy.
In every talk I give, my goal is to educate, inform, and inspire marketers to create better lives for themselves through mindset shifts and, of course, strategically impactful email.
3 more things you should know:
1. I never pitch from the stage
2. Improv is quickly becoming my favorite hobby
3. I teach using analogies and metaphors so it really sticks
In 2018 I spoke at MicoConf, Interact, TCC IRL, Women In Digital, and Found Conference.
In 2019 I spoke at Learn Inbound (Dublin, Ireland), Content Marketing World, Shopify Columbus, Litmus Live (Boston, MA), and Content Jam.
Here's me on stage at Learn Inbound:
A few other things I've presented recently: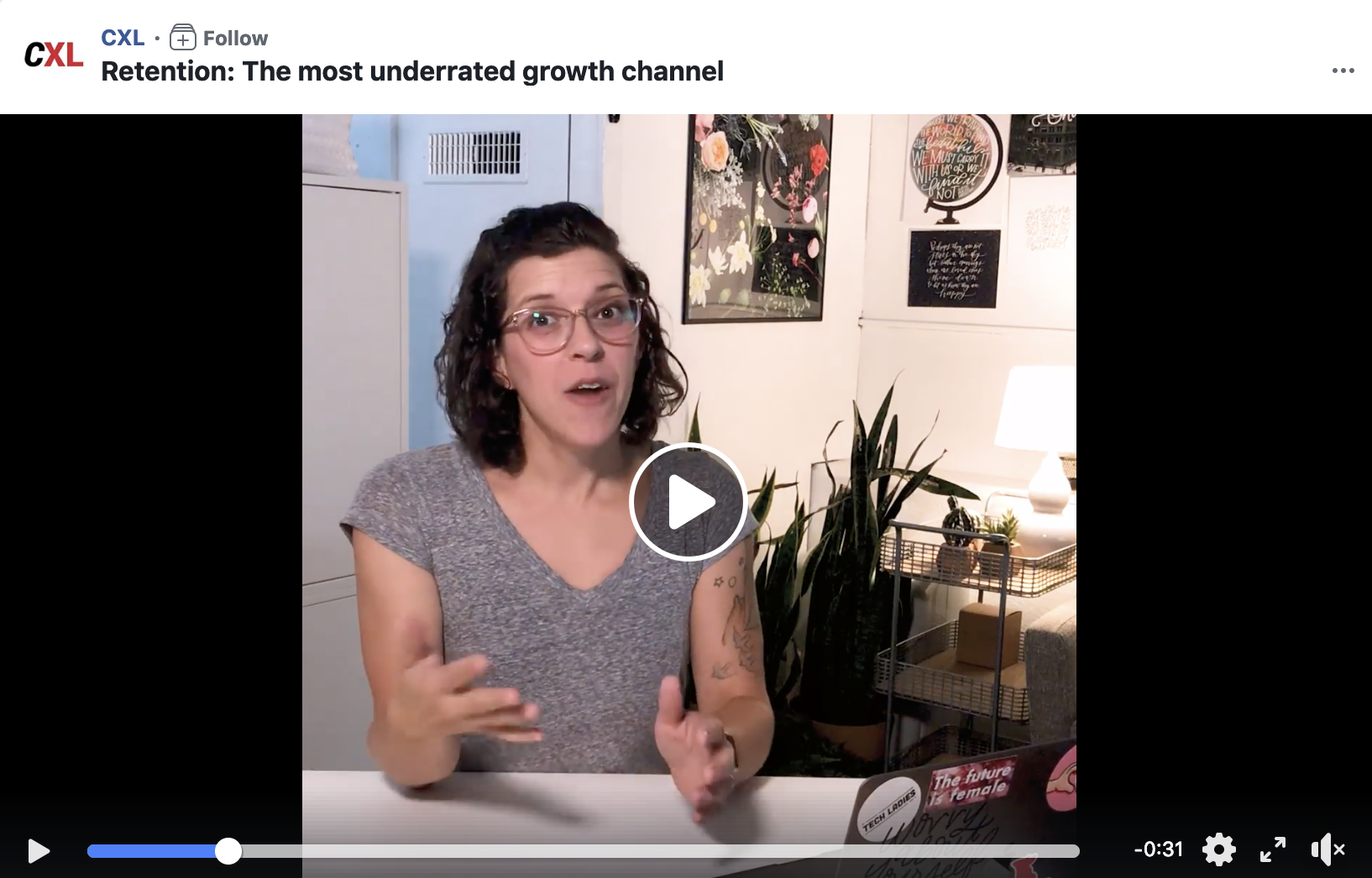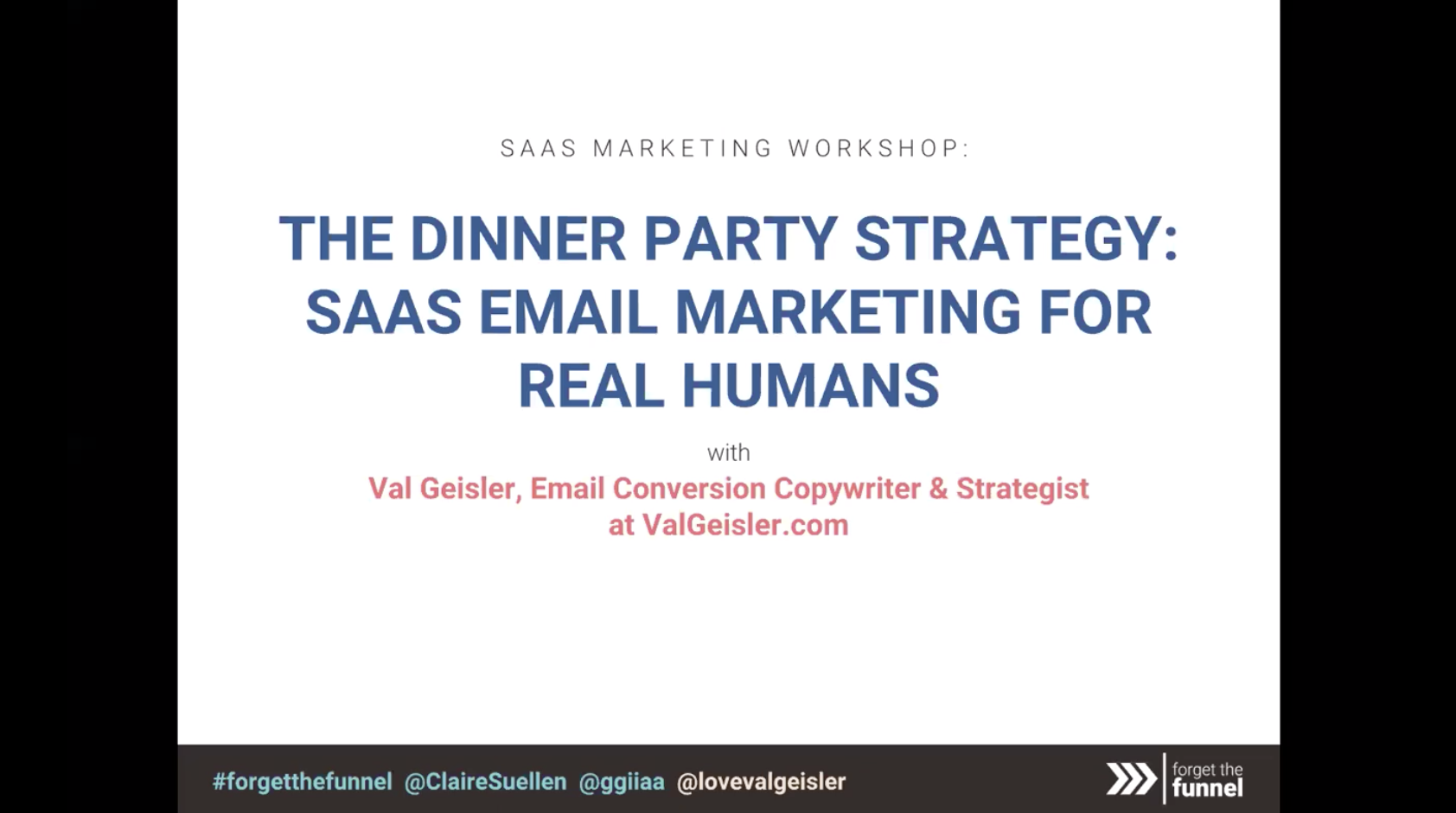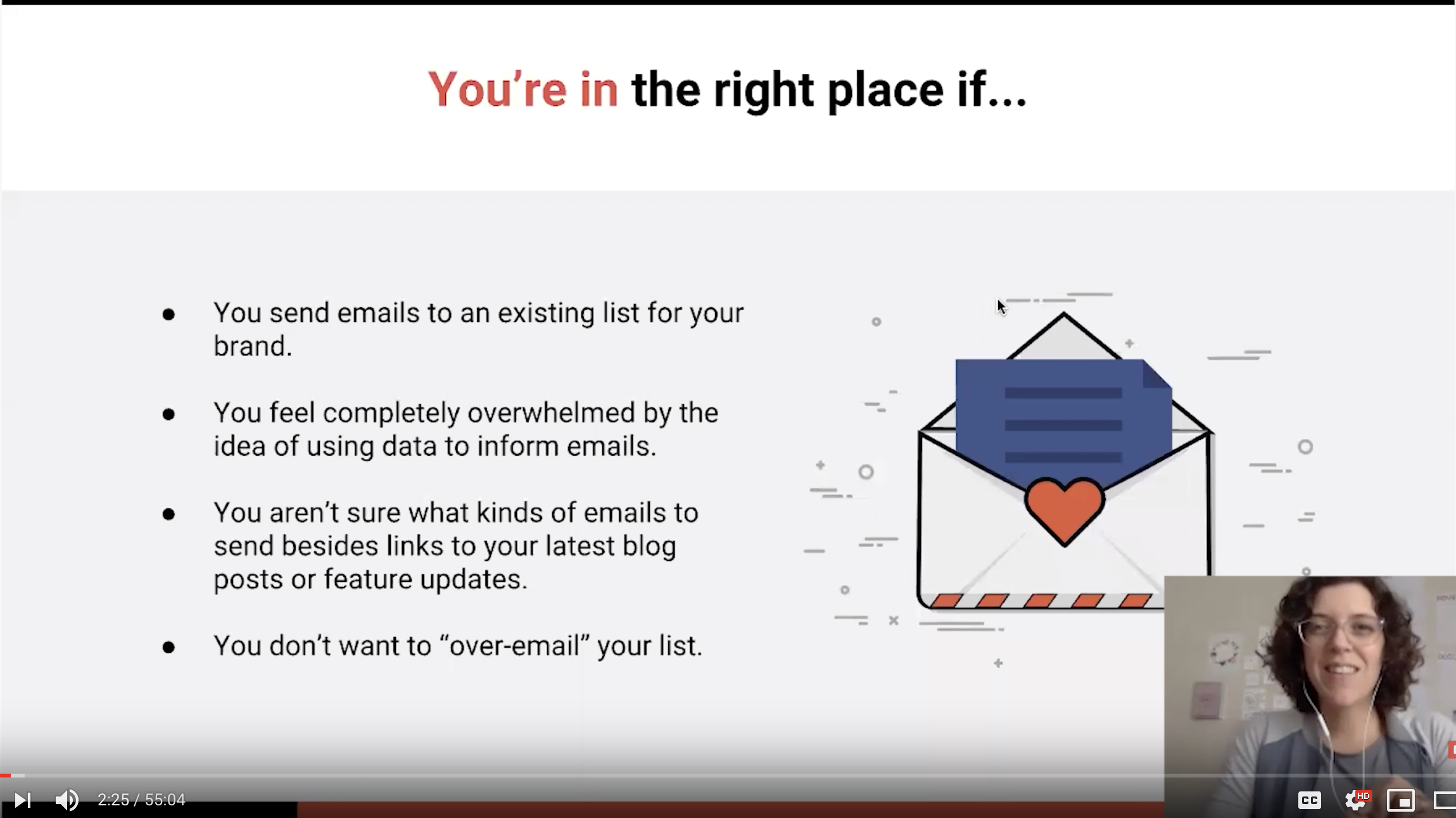 Here's what people are saying: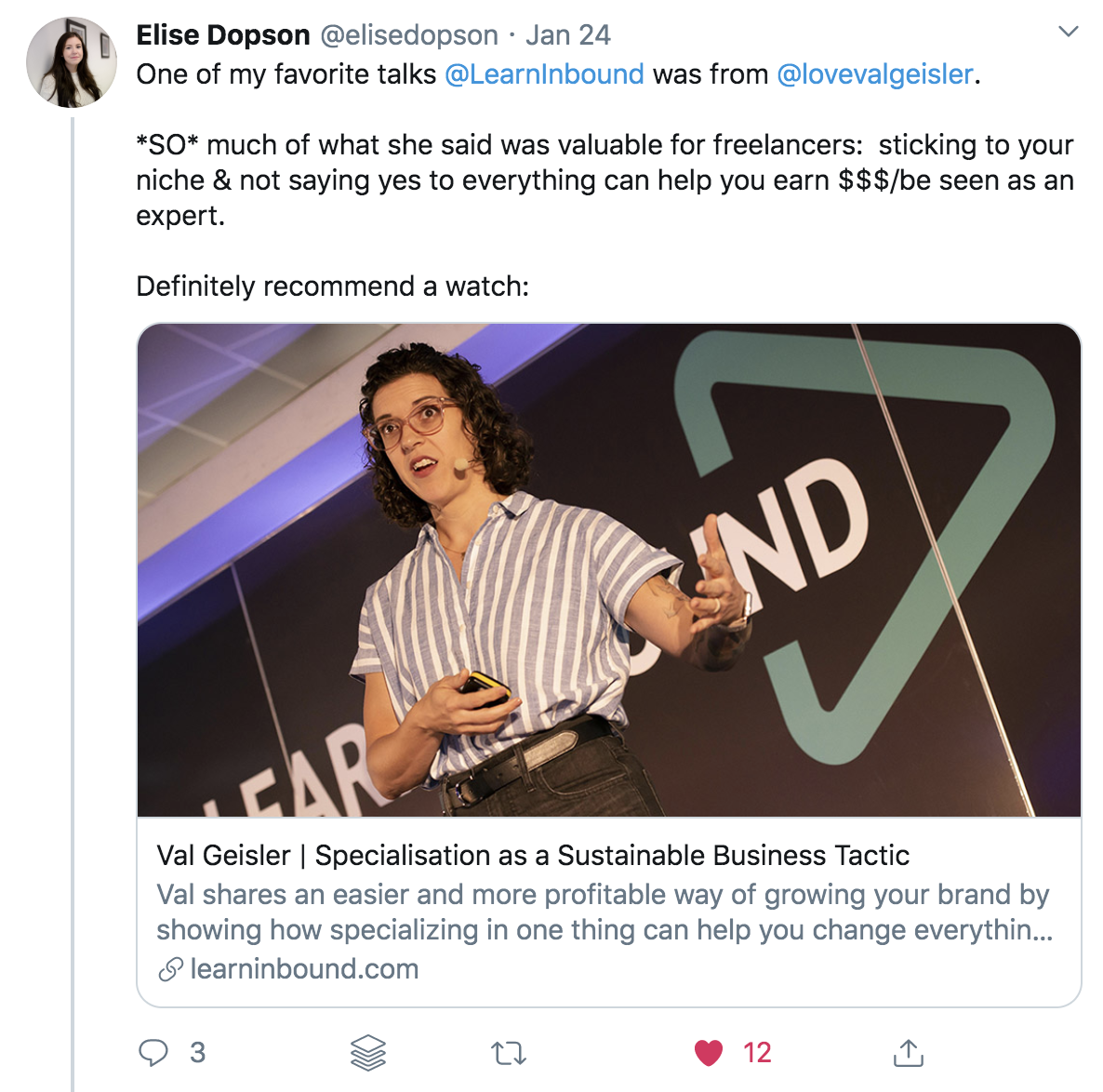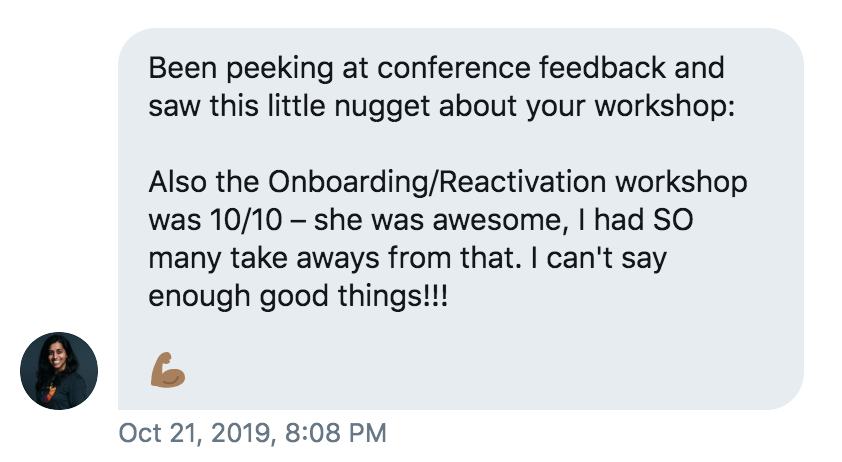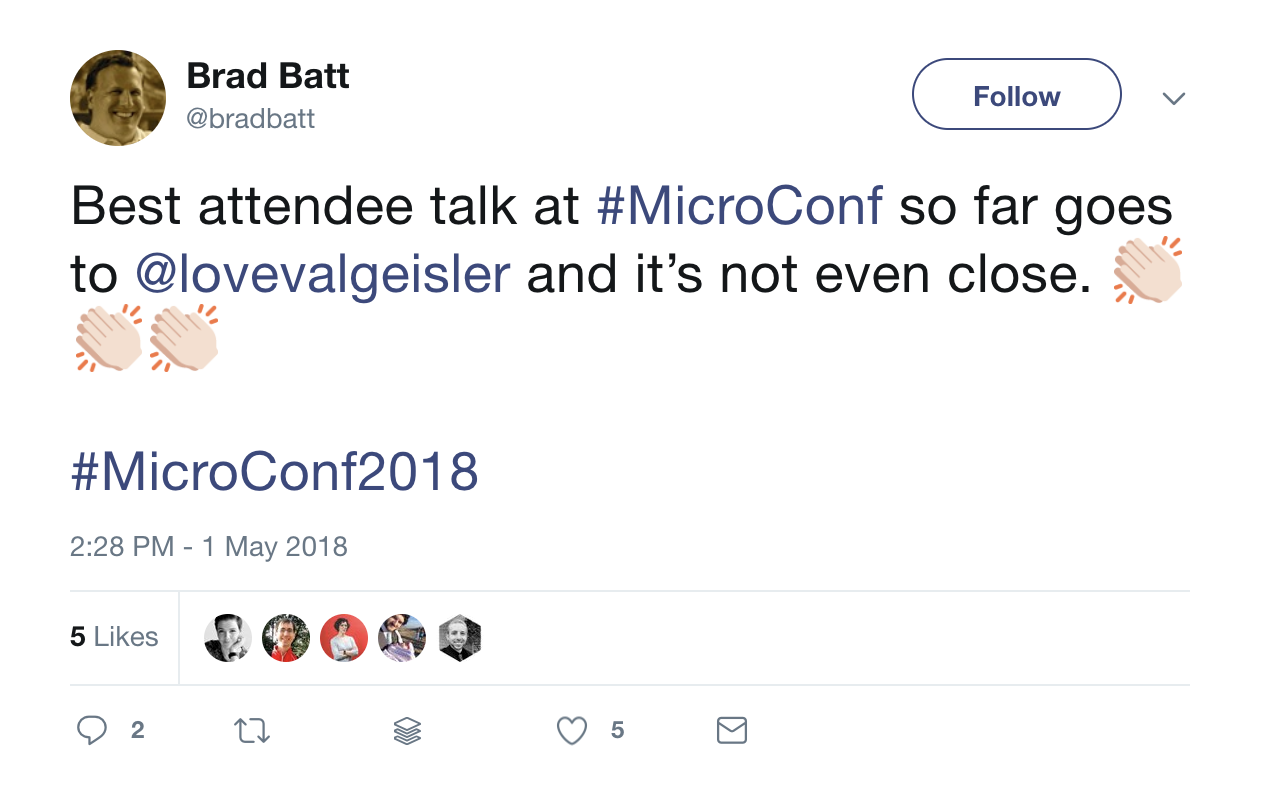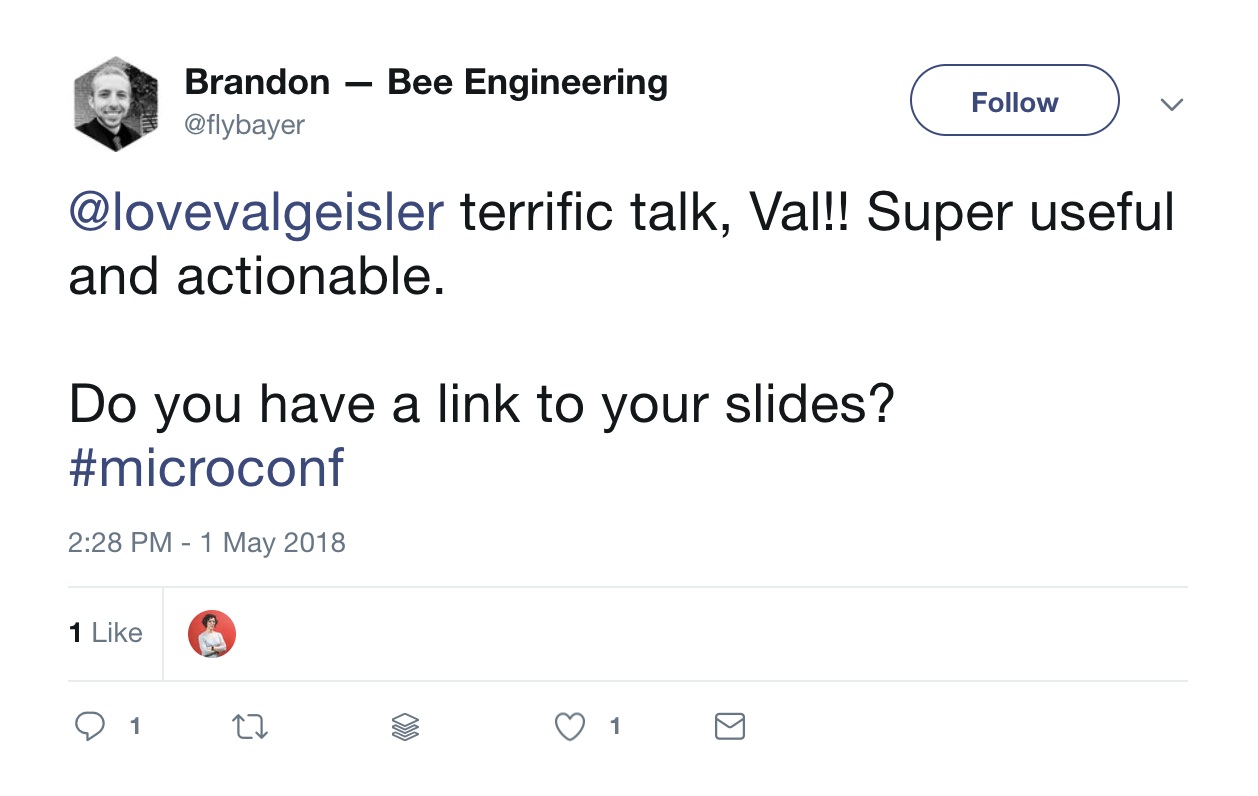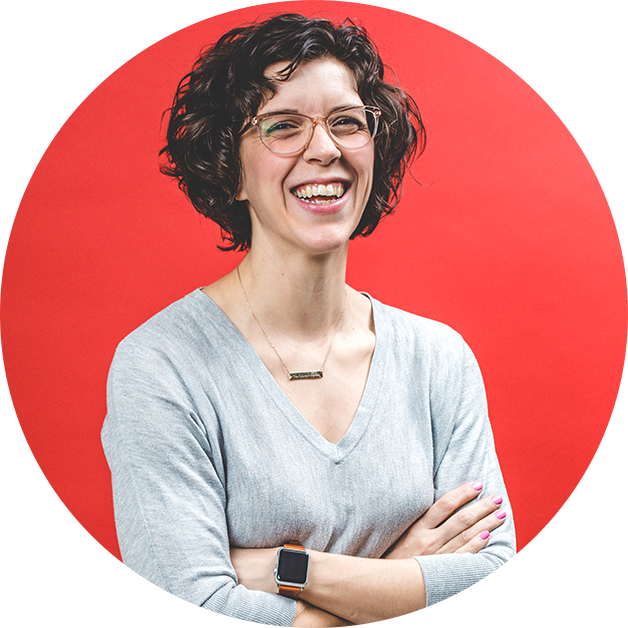 I'm also open to options. I could lead a panel discussion, do behind-the-scenes interviews for post-event promotional use, or run a workshop.
To chat about speaking at your event, you can email me directly at val@valgeisler.com.
Have you ever seen a movie that changes how you see the world? And suddenly the world feels a little different, a little more exciting?
Val's training was one of those moments for me in business. "Oh, of COURSE we need to be constantly thinking & researching 9 months ahead. Otherwise, how would we get reliable data to plan our stuff?"