You're ready to start on that big email project. The one that'll make all the difference for your client or boss, the one that'll get you the raise, the promotion or the illustrious retainer. Your desk is littered with Post-It notes as you desperately try to find the strategy to link it all together.
Email marketing is like a puzzle… 
one of those all-one-color, circle-shaped impossible puzzles. 
Stop me if you've heard this one… 
I feel like I'm crossing my fingers every damn time I hit the send button, praying people will open the email… and then hoping someone actually clicks the link in the email.
Your strategy (if you even have one) is a mixture of information, anecdotes, and those courses you took... a while ago. It's not based on anything that actually makes any sense to you. And you have no definitive idea if it's working… or not.
You stress out over every single word, how you structure them, and whether you're evoking too much emotion… or not enough.
You hate checking your stats. Any of them. Because you're just not sure if the emails you wrote delivered the kind of results expected of you or the ROI you desperately need them to.
And worst of all, this is something you know you're pretty good at. Or you could be with guidance, some solid strategy, and someone to tell you whether your emails are good or they have to be re-written.
You have no idea if your emails are going to convert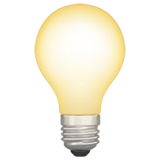 Even though you've read a ton of great blog posts about email strategy….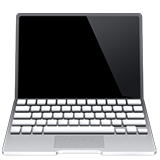 Even though you religiously read every email that comes to your inbox from copywriting "masters"...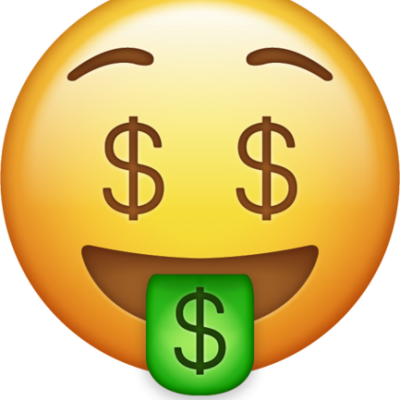 Even though you've taken paid courses in email marketing...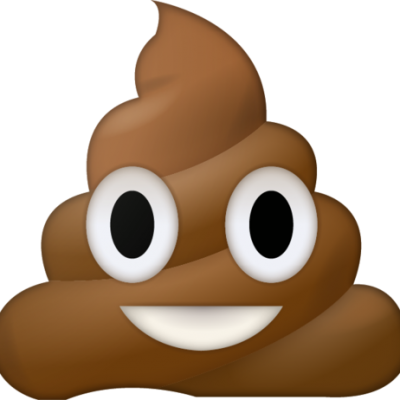 You still feel like you don't have a solid grasp on writing the kind of email that's worthy of the elusive case study. Or better yet, the kind that others wanna swipe. #SwiperNoSwiping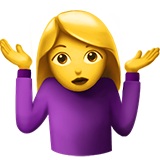 You wish you had an answer when someone asked you how many emails you should include in a sequence to generate more sales. Or whether a long email is better than a short one. Or what subject lines convert the best.
Raise your rates on email marketing services
(because you write kick ass emails that convert)
The truth is:
High-converting emails are more than a great subject line. Or an amazing hook. They're more than a compelling CTA. Emails that deliver ROI are not as elusive as you might think.
It's all about the strategy…

and

the framework.
The secret to high-converting emails comes down to this: your process. It's about understanding where all the pieces of the puzzle go (aka the strategy). And it is about testing it to see what works (borders vs sections).
You could spend years figuring out the secret to high-converting emails. 
Orrrrrrr… you could join:

[drumroll please]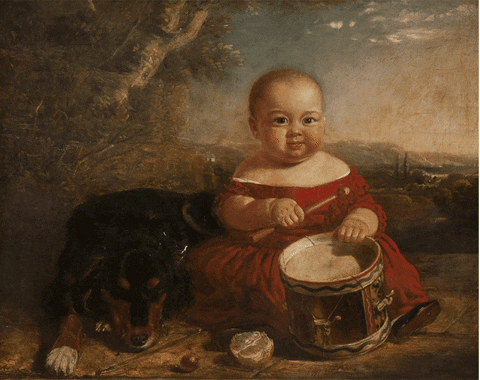 The Email Masters Incubator
AKA the program that teaches the proven system and framework for writing emails that make more money. Because it's all about those Benjamins, amiright? Oh, and the support of an email specialist who's been around the email block (aka in the trenches) – and who's learned a thing or 10 about how to deliver results. The kind of results that make bosses swoon and clients proud; the kind of results where e'rybody gets paid. 
I've taken everything I've learned as an email marketer and turned it into a thorough, 12-week training program that shows you exactly how to go from "WTF do I start?" to "HOLY SHIT I DID THAT!" For people who want to become income-generating, ROI-lifting, churn-reducing email marketers everyone wants to work with. 
So, umm, what do you get? 
Folks, this is just the tip of the Email Masters Incubator iceberg...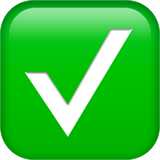 The Dinner Party Framework
Go from drive-thru emails to five*-course meals. AKA emails that convert into mo'money for everyone, including you! *the number of courses depends, of course, on the sequence you're building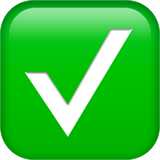 The CYA Formulations
How to manage expectations so that your butt (ahem) is covered when the results aren't quite what you hoped for… and how to learn and fix those whoopsies.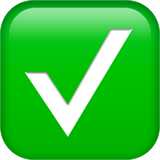 The Armchair Psychology
Learn how to dig deep into what's going on in your prospect's mind to uncover the secrets to high-converting copy.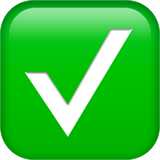 The Nitty Gritty
Segmentation, GDPR, opt-ins, tagging, what ESPs to use and why, and sooooo much more.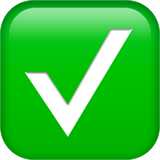 The Pros Prose
Industry-leading experts who share insider tips and tricks to take your business to the next level.
The Email Masters Incubator leads you through everything you need to know about kick-ass email marketing campaigns. From strategy to ROI, you'll learn the ins and outs of what makes successful emails.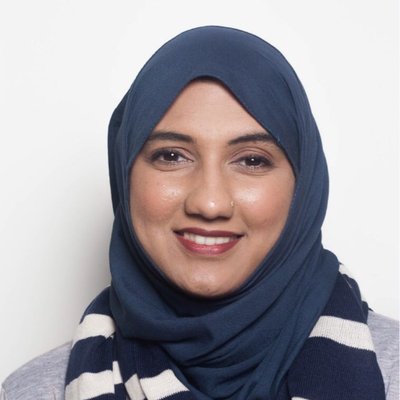 "I'm so excited about the incubator. You're an incredible teacher. Whoever signs up would be lucky to learn the ins and outs of email marketing from you."
- Samar Owais, email copywriter

Who am I?
Hi, I'm Val. 
I'm an email marketing and conversion optimization expert. I started focusing on making inboxes better way back in 2011, and I honed my email marketing skills even further working in-house at ConvertKit.
Since then, I've worked with small and big brands on their email marketing, and made my home in lifecycle emails for MRR-focused brands.
My clients are household names in the world of software, and I've been featured as an email pro by brands like Stripe, Litmus, Trello, InVision, and more.
I love working with clients and living that #emailgeek life… but what I love more than anything is sharing what I've mastered over the last several years with copywriters and marketers alike who are ready to geek out WITH me.
My superpower (apart from writing high-converting emails for high-paying clients) is connecting people. That's why I want to hang out with you for 12 weeks, get to know you and your work, and help you become an email marketing expert who gets paid well for your work!
Be seen as an email marketing expert because you finally write the kind of emails that deliver case-study-worthy ROI.
The Email Masters Incubator is two tracks. So you can choose your focus: freelance or in-house.
Do you want to build a solid email marketing business? 
Do you need to know how to build a strong and dynamic business, getting mentored and coached by someone who's built a business around email marketing? Do you want to know how to deliver the kind of results that'll allow you to charge a lot of moolah? And do you want to feel so much more confident when talking email strategy with prospects? 
Then Track 1 is for you, the email marketing freelancer.
Or are you an in-house marketer who wants to get really, really good at email marketing? 
Maybe you want to wow your boss with your crazy results. Maybe you want to boost your bonus package by adding some zeros to the company's bottom line. Maybe you just want to feel freaking confident when you're talking strategy in the boardroom.
Then Track 2 is for you, the in-house marketer.
Ready to learn how to write the kind of emails that get results? Join the Email Masters Incubator and get:
12 weeks of live, track-specific group coaching

My eyes and expertise on your email campaigns

Training on how to build an email strategy that works

How to manage client/boss expectations so that your butt is covered when the results aren't what they/you were hoping for

What packages to offer and how much to charge
Want me to check out your copy and suggest specific improvements? Done.
Not sure which area of email to specialize in? I'll help you choose.
Confused about how to optimize a funnel? Show me your results and I'll tell you what to do next.
Dealing with a client/boss from hell? RUN! Just kidding. I'll help you get through it.
I know how scary it can be to work on a project all alone, especially when you feel like you don't have enough experience to always make the right decisions. So for 12 weeks, I'll be your partner-in-email-crime as you wade deeper and deeper into the world of email marketing.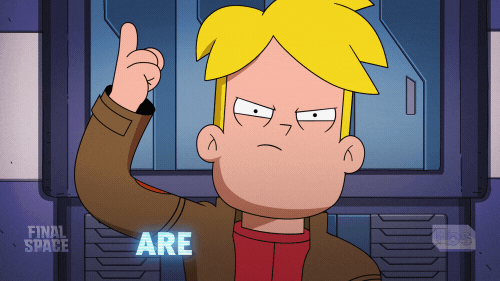 Let's save the world from bad email marketing
12 Weeks of Intensive (But Totally Manageable!) Email Marketing Training
All sessions are recorded and available to watch (or rewatch or binge) in the training center.
Week 1 & 2
Week 3 & 4
Week 5 & 6
Week 7 & 8
Week 9 & 10
Week 11 & 12
Jan 7 / WEEK 1: Specializing and You
Training will cover:
What specialization can do for your business

How to say no (and how saying no can actually lead to more business later)

Identifying your ideal client

Creating a process packet — even when you don't know what your process is

Setting up your own email marketing system (AKA eating your own dog food)

Partnering with other specialists and generalists

How to strategically be a generalist  

¯\_(ツ)_/¯

Building an I-know-my-shit (aka "swipe") file, PLUS access to mine

What it takes to become "known"
Jan 14 / WEEK 2: Implementation
Guest Expert & AMA
Guest expert: Overcoming Imposter Syndrome with Tiffany Da Silva

AMA with Val

Implementation time
The Nitty-Gritty Program Details: Here's Exactly How The Email Masters Incubator Membership Works
ODD WEEKS
We'll meet and I'll walk you through the week's lessons. This session will be recorded and immediately available for you to (re)watch, along with access to swipe copy, frameworks, and any other templates I throw at ya.
If I were you, I'd set aside 1-3 hours per week to go through the materials and do your assignment. Yes, there's homework. You'll submit it to a small group for peer review. (I'm also part of every group, btw.)
EVEN WEEKS
You'll get a lesson from a guest expert and AMAs with me. The day of the week and time for these will vary, so you can be sure to make the majority of them no matter your schedule. Guest expert sessions will also be recorded so you can watch and rewatch.
AMA (Ask Me Anything) time is dedicated time with me when you can ask questions about the lessons, get my help solving implementation challenges, or just share the deep email thoughts you jotted down in the middle of the night. (Everyone does this, right?)

Because practice makes perfect-ish, you'll also have implementation time during even weeks so you can put what you've learned into practice. 
SLACK
Between all lessons and sessions, come hang in Slack, and ask any and all questions related to email marketing. It'll be our own private community, an email oasis of sorts, where you can post questions for me or anyone else in the group.
The Email Masters Incubator Spots Are




Capped at 15 Per Track
That's 15 people in the freelance track. And 15 people in the in-house marketer track. We're talking about 30 people total. Plus me. So 31. (Math.) 
This is gonna be a small group, so you get lots of my time and attention. For 12 weeks. We're gonna be email besties pretty soon.
Why 30? It's the perfect number to allow you to support each other, and for me to support you individually. Any smaller, and you wouldn't make as many new friends and colleagues.
Any larger, and we'd need a bigger boat.*
*The Email Masters Incubator does not involve any sea adventures.
So what's it gonna cost me, Val?? 
[This is where I use my best infomercial/QVC voice…]

The complete training, feedback, one-on-one, guest experts program is all included for $5,000.
The Email Masters Incubator is

not

right for you if… 
You're a senior email copywriter and looking to level up your skills

You are comfortable where you're at in your career and business

You're more of a "let's wing these emails and see what happens" rather than someone who wants to be strategic

You don't give a shit about ROI 
Who Is the Email Masters Incubator right for?

 
Copywriters who want to get out of the rut of charging per email

In-house email marketers who want to freelance and skip 18 months of trial and error

People who are interested in specialization but don't know how to make it work

Anyone wanting to be seen as an industry expert — no more hired help here!
Frequently Answered Questions
Do I need to have experience with email under my belt? I'm interested, but I've never even set up my own email campaigns before!

Let's put it this way: you should have at least tried to set up a email marketing campaign before. Even if it was just for yourself.

Is this for experienced copywriters? What if I've only been at this for less than a year?

I'm not worried about you having spent a certain amount of time as a copywriter or worked with a minimum number of clients.
That said, you'll find the most success here if you've already worked with clients on email in some capacity. Let's not make this your very first foray into the wild world of email.
How will the lessons be shared? Is this a video course?

The majority of the content will be delivered by video, but there are worksheets and swipe files, and there could be other media formats. All of the lessons will have transcripts posted, too.
If I hear from the group that transcripts of the Q&A calls are needed, I'll make 'em!
How much time is this going to take?
I would recommend setting aside 1-2 hours each week to 1) review the lessons and 2) complete the weekly assignment. With some lessons, you'll spend more time in AMAs asking questions about your clients' work. With other lessons, you might go through the materials and say, "Yup, I've got this, no clarification needed."
The time you spend working on your project will vary. If you're VIP, plan on treating the incubator like it's a client (because, well, it is).
My goal is to give you everything you need to learn how to successfully run email campaigns for your clients, and that's going to require more of a time investment for some people.
How much can I really learn in 3 months? Can you really teach me to do what you do?
When I say, "You'll learn everything I know about running email marketing for other people," I mean EVERYTHING! How to run the campaigns, what strategy recommendations to make to your clients, how to spot a trainwreck client a mile away, what to charge, how to position yourself as the kickass email marketing expert that you are (or are working on becoming), what to include in your reports . . . this program covers it all.
I'm still not sure. Why should email be my thing?
Well first of all, you've read this far. 😉
Second, the benefits of being a trained email marketing consultant are massive. For example:
You won't need as many clients anymore! The clients you already have or that you're getting anyway will pay you more for your services — meaning you don't have to hustle as much. #fthehustle

People will be asking about your services ALL THE TIME. (Everyone knows they need to be doing email or doing it better, so people who know how to email well are in high demand!)

You'll be able to rest easy knowing that the emails you're building have the best possible shot at working for your client. Some things are out of your hands, and your fantastic clients will actually understand and accept that.
Okay. But will you really be right there with me for every step?
There will be a LOT of hand-holding — the kind I do for clients paying me $3k/day to work on their email marketing. But let me also say this: I'll almost always ask you, "What do YOU think you should do? What does the data tell you?" when you're not sure how to approach a problem.
I work with hard-working entrepreneurs who are looking to sharpen their email-related critical thinking skills. A lot of learning comes from practice, not just me telling you to do this or that. My entire goal is to prepare you to be an incredible resource for your clients, and to help you through the tough parts.

What's the refund policy?
Because of the limited number of seats in this program, full refunds will not be granted.
I'm serious about this: I'd much rather help you figure out if the Email Masters Incubator is a good fit before you give me any money!

So if you're on the fence, please book a time to talk with me real quick. I won't give you the hard sell. In fact, if you've read my email onboarding teardowns, you know I'll give it to you straight. I'll tell you if this makes sense for you.