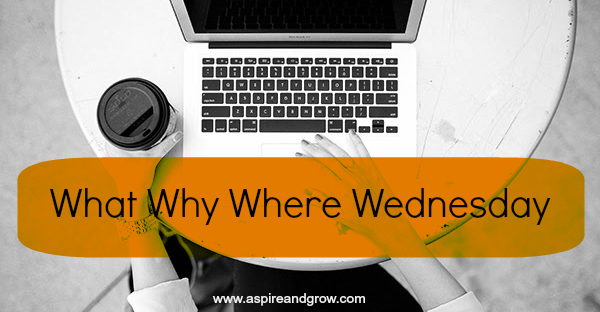 Answering your FAQs with ease!
Heard the one about the housekeeper who spends all day cleaning other people's houses and then doesn't have time to clean her own? Yeah, it's not funny.

What
As a project manager and wrangler of entrepreneurial minds and tasks, I know better than anyone that it takes more than a notepad to stay on top of multiple to-dos, clients, ideas, and brain dumps. I love a beautiful pen and notebook as much as the next gal (and I always have one with me) but the power of a techy tool to save your business planning ass is crucial. 
We all have different learning and organization styles (yes, the piles on your desk count as an organization style) and so for every style (and every developer) there is a project management tool out there. I've been through them all and the absolute all around best (that just so happens to be FREE) is Asana.

Why
It may have been easy to keep everything on track when you had one or two clients or tasks per day. And you probably didn't have a system setup to make sure you get your new client everything they need for a seamless start together. But now that you are putting yourself out there in so many impactful ways, you need to setup some systems to get (and stay) organized now. 
Keeping track of your tasks and to-dos actually frees up time in your day. No more sitting around at the beginning of the day wondering what to do first…. or what you are even supposed to do at all. 

After all, this "doing my own thing" thing is supposed to be about freedom, fun, and loving life, right? How much freedom and fun do you get out of searching thru your inbox for what's up next and do you ever really love realizing at 8pm that you actually do have something due tomorrow at 7am?!
Where
Head to Asana's site and signup (fo' FREE). The good folks over there have all kinds of tutorials and videos on how to get the most out of your new BFF. Work with a team? Even better. Asana can handle your team like a pro – assigning due dates and task masters is a one click process.
Want to know what the Mars Landing Project might have looked like with Asana? Step 1: Build really big rocket.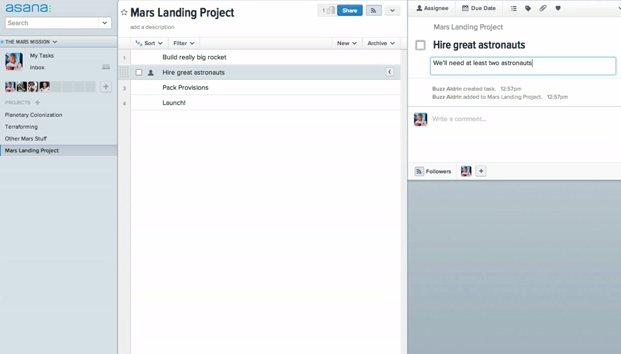 No more excuses. Give your post-it notes and random scraps of paper the rest they need – get Asana!
xo

Head on over to the
Facebook page
and let me know how Asana works for you. And drop a line with a question you have for WWW Wednesdays!