I do weekly email onboarding tear downs and share email best practices on my blog: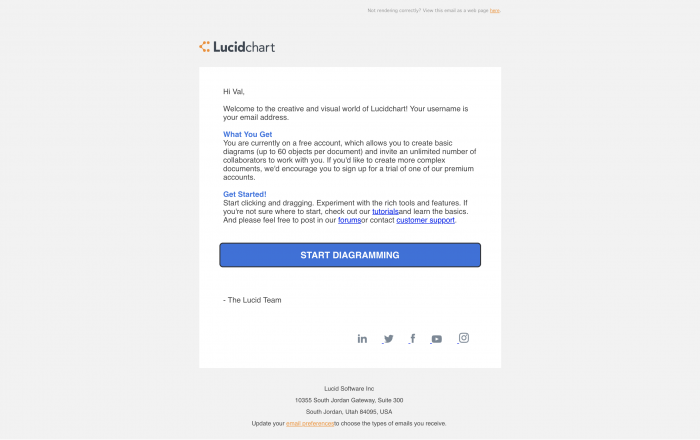 Is there more than one path a new user might take to get to your product?
Keep reading!
60% of marketers are using webinars as part of their content marketing programs
Keep reading!
I also write about email marketing and customer experience in a variety of other places. Here are a few:
Get Open Rates:
Your guide to email marketing that works (and a whole lot that doesn't).
See weekly dissections of real campaigns showing up in inboxes everywhere.
Just enter your name and email below to get a sample in your own inbox right away.
In the not-too-recent past, I ran a business supporting creative business owners in running their businesses (very meta). I wrote a pretty popular blog then and those posts are here:
Hey, Val. Wanna write a post that's going to piss off a bunch of people but probably make a bigger number of people feel less alone? Hell yes. Let's do it! It's gonna be a long one, probs. It's okay, I'm in. /internal pep talk Now that we've got the pep talk out of […]