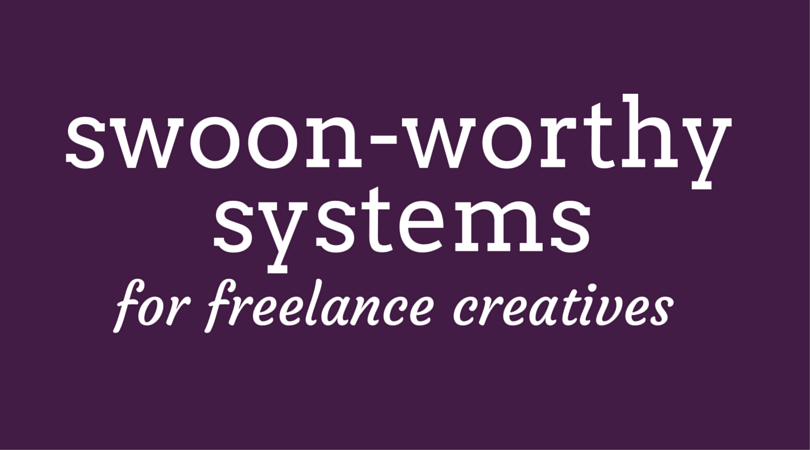 As a Systems Strategist and a sponge for all things digital, I've made it my job (so you don't have to) to know the ins and outs of a variety of online tools, systems, and programs that make running a virtual business possible. In fact, I have the extreme pleasure of hearing "You just saved me at least 2 hours of research!" on a regular basis from my happy clients.
In my quest for the perfect tools and programs for my talented community, I've come across some serious clunkers. You know the ones – you wonder what the heck it even does, the pages seem to take you around in loops instead of answer questions, and you're afraid to recommend it to anyone since you can't even figure it out after 30 minutes (and you're no dummy!)
And then there's the design.
See, my creative community of freelancers, side hustlers, and agency owners are all a little Lord of the Rings about this piece (in the best possible way – all Frodo, no Smeagol). Their "one ring to rule them all" is REALLY GOOD DESIGN. And can you blame them? They are designers, after all.
After scouring the internets for the best of the best, I have your one stop shop to swoon-worthy systems to keep your freelance creative business running smoothly (and looking really good in the process).
Project Management
You need a project management system. Let me say that again: you need a project management system. If you are still working projects via email, save yourself (roughly) 184 minutes each day and grab a project management tool right now.
While Asana is my personal favorite and I talk more about it here, here, and here, Basecamp is the "old reliable" for a reason in the design world. This bad boy instantly adds to your street cred with it's recognizable name and easy-to-use interface. It has a visual layout that makes sense to creatives. And with pricing plans for a variety of business needs, Basecamp is a favorite amongst designers across the globe.
Email
You can tear my Google Calendar right out of my cold dead hands, okay? I am absolutely in love with Google Calendars (and all their integrations!) and Sunrise is the perfect compliment to make for an even more swoon-worthy experience. Sunrise also has recently launched a new scheduling feature called Meet and it's, well, NEAT.
Scheduler
And since we're talking about schedulers, my go-to resource is always Acuity Scheduling. And for $10, Acuity does have more features than Calendly. That said, Calendly wins the race to Most Beautiful Scheduler and that's why it shows up here. It's easy to work with on both the setup and the user end and with features like the ability to add your own branding, Calendly really lives by it's motto of "Simple, beautiful scheduling".
CRM
A Customer Retention Manager (or Customer Relationship Manager, or CRM for short) becomes important after oh, about 2 clients. Knowing who you talked to when and about what and then remembering to contact them again in the future is cumbersome – without Streak. This Gmail plugin helps you manage your inquires right from your inbox and saving time going back and forth from program to program is swoon worthy to me! With Streak you can bounce emails back into your inbox a week from now to remind you to follow up. You can also track where your potential clients stand in the sales process since your email communications with them become part of their "file". It's CRM made simple and if you are a team of 1 (or even work with a VA who helps you manage your peeps), Streak is an ideal solution for your client management woes.
Proposals
If you had asked me a month ago about swoon-worthy proposals, I would have sent you to BidSketch. And while BidSketch is still gorg, Proposalist is knocking it out of the park. Designers will love the drag and drop functionality here and send, accepting, revising, and declining proposals digitally has never been more fun. Send your clients stunning proposals that help you stand out.
Contracts
Contract sending is an important part of running a business, and you want to be sure you're doing it with the same care and attention you provide in the rest of the work you do with your clients. HelloSign makes contract signing easy and super swoony. No more filling out PDFs and scanning them back and forth. No more waiting for the printer to work right or restocking paper. It's time to go digital with your contract process! With HelloSign you can even upload a template so sending contract after contract is a breeze. And the add on for Gmail makes it a win win…. win. Getting contracts signed and done in an easy way? Now that's beautiful.
Invoicing
Ah, Freshbooks. Even the name is nice. Freshbooks is like the cool cousin of Quickbooks – it doesn't know quite as much but it's fun and cute and makes life better when it's around so we'll hang out for a bit, okay? Freshbooks allows you to track your time (if you need to do that), invoice in a snap, and even reconcile expenses all in one place. And the most swoon-worthy feature of Freshbooks? It's customer service. You get a real live human on the 2nd ring and they are actually happy to help you!
Now it's time for your swoon-worthy systems! What are you implementing in your business today to make your life even easier and more beautiful? Tell me in the comments below!