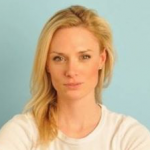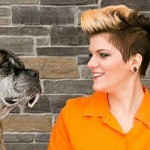 A 1 hour call with Val Geisler is way better than a case of 5-hour energies for your business. I left that single call with a giant list of great ideas --- but also steps on how to make them a reality.
She took the time to really listen to what I was struggling with, even when I didn't have the crystal clear language to explain it. And the end result was an evernote note list of 14 genius ideas that I have been implementing since our call ended. Each time I check a new one off as complete, I have saved myself countless time + sanity.
- Alison Monday, tiny blue orange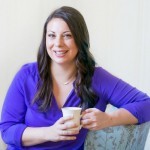 "For solo-preneurs, creating an incredible experience for your clients and community is essential! And yet, most of us are so overwhelmed with everything we've got to do in our business that we just run out of time. This is where Val comes in. She's dedicated to helping you create an experience that leaves your peeps absolutely WOWed. Every entrepreneur needs a Val on their team!"
– Racheal Cook, The Yogipreneur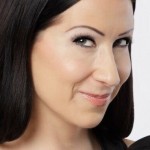 I'm obsessed with customer experience. It's ESSENTIAL if you want to succeed in today's competitive market place.
Take the Apple store for example. It's always the most crowded store at the mall – no matter what day it is. And no matter how busy they are, you still feel like they're there to serve and support you.
I want EVERY business packed with customers.
This is why I'm so excited about what Val is offering. She has a genius-like ability to help you create killer customer experiences and then helps you systematize your drool-worthy customer experience so it runs on automatic.
Kinda like when the BMW dealership emails me to let me know when my car is due for service. And then when I get there, they have appointed me my own car concierge! WOW. I don't have to remember a single thing!
Can you see why I'm geeking out about Val? And she gets better. Not only does she have crazy integrity - and I know that word is overused all the time – but Val is the real deal. She's reliable and I would trust her with my life if it came down to it. Plus, she's super fun and adorable!
- Erika Lyremark, Lyremark Business Design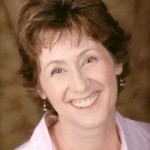 When I signed up to work with Val on my launch, I was overwhelmed, frustrated, and scattered. From our initial conversation, I knew that Val's confidence + organization skills + technical skills + warm, all-is-well personality was the perfect fit for me.
Throughout the process, I always felt like I truly had a partner in this project. Val was helping me not only execute the plan, but also think through the plan. I could lean into her experience and her expertise every step of the way.
The biggest thing I learned from hiring Val was that the launch didn't have to rattle me, even when things didn't go "according to plan". That it really became much more about learning a new process and about building on that learning. Val created such a sense of calm + can-do that being rattled doesn't even make sense. That makes the process so much more fun and beneficial!
If you are building an online course or have the slightest bit of techno-phobia about your upcoming launch, you better book Val ASAP. She is the calm in the launching storm, always dependable, fun and light-hearted, and a true expert at launching. I can't wait for my next launch so I can hire her again!
- Michelle Goss, michellegoss.com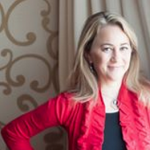 Working with Val was a major win for me. I walked away with a stronger vision than I've ever had, even after lots of years in business. I am finally freed up to actually feel excited about what I'm growing.
The more clear I get in how I can integrate systems in my business, it impacts my clients two-fold. They get to experience simplicity in accessing the information and process we share but because of my streamlined business machine, they get a higher level of delivery from me for content, too. Because of this, Systems Finishing School has practically paid for itself!
- Allison Mueller, Big River Coaching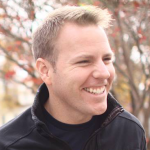 If you want to know how to propel your leadership and company, I suggest you work with Val immediately.
- Ryan Blanck, Deviate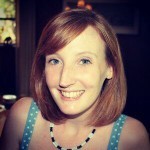 Before working with Val, I was completely lost about how to actually run my business beyond content creation and client work. I felt totally clueless about how to improve my processes and embarrassed by my customer experience which I knew was seriously lacking. I was ready to level up and knew that not bringing on an assistant was going to keep holding me back. I had no idea how to go about that process of hiring, and when I heard Val on a couple podcasts talking about customer experience, I was like OMG I need to get that shit straightened out stat!
As soon as we started working together I was able to hire someone and have (most of) my work in Asana! I was also about to wrap up my most profitable launch so far, which I wouldn't have gotten through without Val's undying support and butt-kicking when I needed to get it done. In fact, I reached my stretch goals and it was my most profitable launch yet!
Val is the perfect fit for entrepreneurs who interface directly with their clients - there's ALWAYS a way you can improve your customer experience and increase referrals like WHOA! I already have a ton of referrals for my business. She's whip smart and has an unparalleled knowledge of all the tools one could possibly consider using in their business. After working with Val I feel organized, productive, automated (which makes me feel giddy!), in control, and way more confident in my one-on-one work.
- Claire Pelletreau, clairepells.com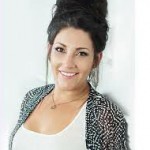 I have always loved my business and ran it pretty well, but I has loose ends that needed to be wrapped up. I had all my major systems working for me but knew that doing some tiny tweaks would make a world of difference. Boy, did it!
If you're like me, you know a problem is there…. you just don't know it can be solved so easily with the right guidance. Val is that guidance.  
Had I met Val 2 years ago, I would have saved a good chunk of time and money on finding the right systems to use. If you are okay with flushing your money down the toilet and pulling your hair out over what's right for you and what's not, then don't hire Val! But if you want clear answers, quick implementation, and freedom from all of those nagging systemic issues, you need Val TODAY!
- Kayla Rose, Love It! Digital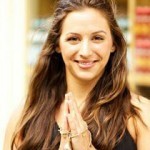 "I leave every conversation with Val feeling inspired, refreshed, and motivated enough to move mountains… or at least ready to tackle whatever seemingly daunting task was in my way before I picked up the phone."
– Elizabeth Sobka, South of Belmar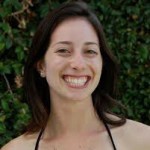 What a relief! I finally feel like my business is impactful, streamlined, and client-focused. If you're on the fence about joining this program, I say just do it. Systems Finishing School will stop you from overanalyzing your systems, and push you to get them down on paper so you can tweak and perfect them.
Before starting Systems Finishing School, my business was disorganized, unfocused, and overwhelming. Now I've learned that systematizing things frees up time and energy for growth!
- Arianna Taboada, Yoga & Pilates Therapeutics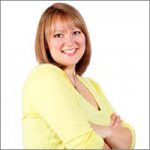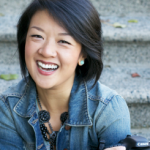 Val is truly ONE OF A KIND in a sea of online business. The work she does goes far beyond helping business owners with systems. She's a friend. A comrade. A true connector in every sense of the word.
She puts her heart where her work is, and she means what she says. I cannot gush enough about her and how much she's helped my business. I'm certain that her days are full with clients, but she always manages to make me feel like I'm the only person that matters.
- Emmy Wu, Emmy Wu Media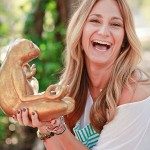 "Val's high level of accountability truly propelled me into action like I have never taken before. The Yoga Recipe might not be around if it weren't for Val!"
– Mel Frontino Bergeron, The Yoga Recipe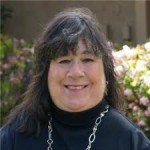 As a VA, I handled HR Systems and people sourcing for a multi-million dollar company but building my own company was dragging me down! I knew that I needed to address the life-blood of my business before it could grow, and that meant a good hard look at my systems.
After working with Val and seeing what's possible with the right systems and processes in place, I am incredibly confident, blessed, and on fire about my company!
- Barbara Waite, Projects Your Way