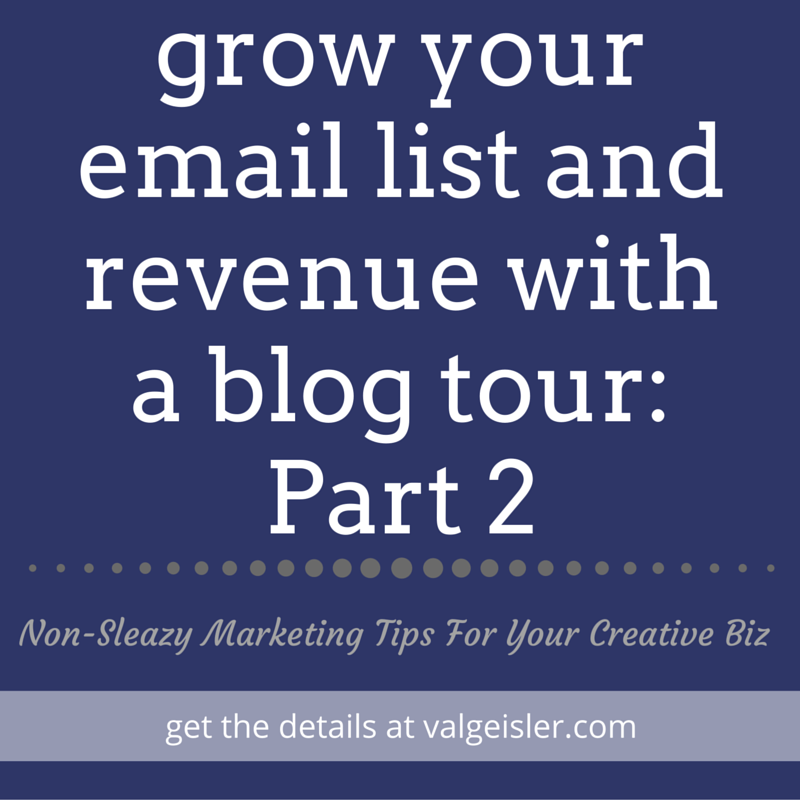 My favorite genre of books is memoirs. They're beautiful tales of what worked and what didn't in someone else's life. They're my glimpse inside the way another person thinks, acts, responds, and feels about so many things that affect us all. They're about life, love, learning, and growth.
Consider this my blog tour memoir to you. (awwwwww)
While, of course, this blog serves to teach you all the things that have worked in my business so you can simply repeat them, I'd be remiss to not tell you about the things that didn't work. The things that need to be tweaked next time. The mistakes I made so you don't have to.
That's what this post is.
I give you the "What I'd do differently if I were doing a blog tour again" post.
Did you miss Part 1 with all the things that worked and the free blog tour checklist? Click here to check it out.
Here are three things I know I would do differently and what you can learn from them!
THE PRESENTER'S CUSTOMER EXPERIENCE. After the challenge started, I wasn't really in touch with the hosts/presenters during those 12 days. Next time around I'll check in more often and also be sure they send me their link to their post at least 12 hours in advance to double check it. I included instructions for their URL so it was all consistent, but some varied from that and we had a dead link here and there. We are all busy in our own businesses and can't possibly remember every instruction so I'll double check that next time around.



Pssst – Want to see those instructions and more fun blog tour swipe copy? Nab it in the box below this post!

PRIZES. When I announced the daily prizes (which I loved doing, btw), I did so in the comments of each blog post. Next time around I'll use the

Simplified Systems Facebook Group

and announce the winners in there. It will expand my group reach – if you want to hear if you won, you've gotta join the group! – and create excitement inside that community every day. (Note: I implemented this when I ran the live version of GMail School in 2015 and it was awesome. So, yeah, do that.)

SOCIAL SCHEDULING. While I got all of my emails to the list scheduled in advance and my social media tool had my shout outs about the challenge in general ready to roll, I didn't have enough pre-scheduled social media about each post for the day it went live and the days after that. I went back and added more after the fact but it should have been done up front.

(I mean, some of the presenters even talked about pre-scheduling and batching social media in the challenge, for Pete's sake. Sheesh, Val.)
The biggest takeaway from the entirety of Part 1 and Part 2 is this: either plan ahead or plan to do lots of work the week(s) of your challenge. But isn't that the big takeaway from everything these days? Plan ahead or plan to work your booty off?
Now that the blog tour topic is pretty much under wraps, we'll cover some more non-sleazy marketing tips the rest of this week.
For now, please take a moment to pin, tweet, and share with other creative business owners you love.
And don't forget to nab your copy of the blog tour email swipe copy below!
Get the Blog Tour Swipe Copy!
Don't think twice about the emails to send your co-hosts for your next blog tour.
Enter your email address below to get the swipe copy you need delivered straight to your inbox.