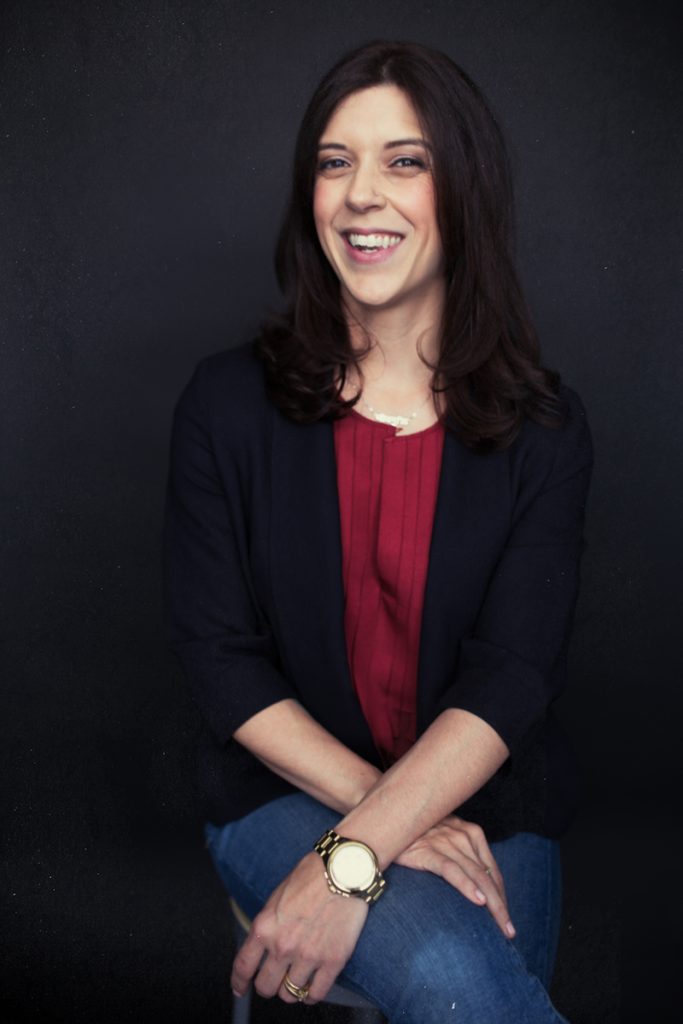 It starts out simple enough.
You identify a skill set you have (design, writing, operations, photography) and you hang out your shingle as a service provider. You get a few clients through word of mouth and they pay you lower rates than they'd pay your peers but, hey, you replaced your salary at your old job you just left so it's all good.
You do great work, they refer you to other people, you learn a little bit about how to write a contract, you build your first website, you start an email list and blog occasionally, and you decide to get a Facebook page going for your business.
You're proud - and you should be! - and you gaze around at what you've built with awe. If only 8 year old you could see you now, right?!
And then you start to wonder if there could be more. You heard that "passive income" is a thing and that lots of bloggers earn extra revenue through something called "affiliate posts". You're scrolling through your Instagram feed one day and see a friend who runs a business too and she's talking about a Pinterest course she took that "changed her life". Should you be on Pinterest? You run off to build a few boards just in case.
A girl in this Boss Babes Facebook group you're in starts talking about growing her following by guest posting and appearing on podcasts so you drop your client work and pitch a few blogs and shows. You want to grow your following too!
Then the coach you worked with briefly sends an email that he's put a course together all about building passive income. You check your bank statement, decide that if you take on one extra client you can do the monthly payment plan, and sign up. You're gonna build a course!
So you're pinning to your boards every night, feeling slightly overloaded with client work during the day, reading blogs and binging on podcasts over every meal, and trying to keep up with this course building class so you can find time (somewhere) to build your own course.
Familiar? It is to me.
See, this is my story. My business started simple enough 5 years ago. I had my hands in just a few things, had replaced my previous salary, had money in the bank, and I was really happy.
Over time, though, my attention turned to what everyone around me was doing. I saw them doing All The Things and making three, four, five times as much as I was. And saying they were working less! How was this possible? So I dove in head first and gave it all a try.
Yeah, I tried everything all at once. I had Facebook strategies layered on Pinterest strategies layered on content creation, marketing game plans, and, of course, an attempt to create passive income.
What I created instead was a mess.
I was crumbling inside under the weight of it all. I was newly married, had a baby on the way, and I was miserable (Sounds like a fun person to be around, huh? Sorry, husband and child.)
I joined a few business running groups and asked some people in confidence "Is this normal?"
"Yeah, totally," they said. "You'll figure it all out. It always feels crazy but you'll learn to deal."
This wasn't the dream business I set out to create. It didn't feel worth it. I wasn't proud... I was hoping no one would notice how much of an act I was putting on. I didn't want to "deal".
I wanted out.
But instead of running away from it all, I dug in. I decided to ditch the overwhelm and build the business that would give me that happy and proud feeling all over again.
My mental health and happiness wasn't going to be solved by taking another course or just trying harder. It was going to be solved by making real changes in my real life.
I realized that to do better, I had to do less.
So I built a service I could be proud of at a price point that felt really good. I worked with just two clients at a time. I created a partnership with another business owner and we worked together, our skill sets complimenting each other and highlighting each other's expertise. I stopped using Twitter and Instagram for business (and my followings, ironically, doubled).
I got into my groove. I was making more money, had less stress, found more time, and I enjoyed the heck out of being in business all over again.
And I no longer felt like I had to "deal".
Here's the secret no one else will tell you: you can get to this place too. You can say no to what doesn't work for you. You can stop hiding behind piles of debt on courses you never finish anyway. You can say yes to yourself for a change. You can one day be proud to tell your kids what you spent their childhood building.
And I want to show you how.
You know the saying "it's not you, it's me"? Well, it's not you, it's everyone around you (and maybe a little you).
The problem isn't running business, it's what people decide being in business means. The endless expectations you place on yourself and the constant stream of information that sets you up to feel like a failure before you've even begun is ruining your experience of running a business.
I believe you have to do less so you can do what you do better.
I believe you deserve to have a business you're proud of.
And I believe no system in the world is going to fix that for you by itself. It's not the system that's the solution, it's you. That's right. You are both the problem and you are the solution.
I mean, how awesome is that?!
Are you ready to find the joy in running your business again? I want that for you. You can do this. You can escape the overwhelm, the frustration, and the lack of focus. You were meant to find joy, to thrive, and to love the crap out of your business.
It's time to do less, better. I promise you, it's so worth it.
My Story (aka Why That Theatre Degree Actually Paid Off)
I was born the oldest of four kids in a busy household with two working parents. In my Girl Scout troop, I was the organizer of the cookie sales, the planner for all outings, and the leader of the team. I am, after all, a Leo.
My love for people carried over into theatre – an extracurricular in high school that became my university focus as I became a professional stage manager in the opera world. It was a fast-paced, high drama environment (literally) that required deep levels of organization and major people skills.
A stint in event management easily flowed out of my work in theatre – now working with brides and galas. I coordinated, gave final look overs, fluffed, and checked off lists. My shining moments were always those in which I would overhear someone say "It was all just so beautiful and seamless." Music to my ears.
Never one to shy away from a huge task, I brought a big Canadian brand to a small Virginia town and built a community around yoga and love. It was an incredible honor. I've coordinated volunteers and participants at the Happiest 5k on Earth and planned travel logistics for the team making it all happen.
Over the years I have studied many personality test systems in an attempt to figure out what it all means. I've learned I am a Helper, a Maximizer/Connector, I speak the language of Acts of Service, and I am The Talent.
When I launched my business, I did so knowing that this mashup of skills, jobs, and people in my life were all meant for a higher purpose — helping creatives get grounded, get organized, and get to where they want to go.
Let's take it to the next level together.
When we can take you from ho hum to happy and flowing, your light can shine that much brighter. And isn't that just what the world needs? More light.
Join the free community of supportive and inspiring entrepreneurs just like you. Get in on the conversation. Tell me what keeps you up at night, what's on your to-do list that you keep putting off, or who inspires you to be really great. I can't wait to say hello.
xo

The Official (Bit More Formal) Bio
Val Geisler is a Client Experience + Business Strategist with a passion for digital entrepreneurs. After over a decade behind the scenes of everything from non-profits to multi-six-figure businesses, Val has the innate ability to think big picture and minute details at the exact same time. While this skill is most often found in soaring bald eagles, Val puts it to work here on the ground with her clients as she crafts truly unique customer experiences that stand out. Her clients love shaking off the weight of the day to day and finding the space and time to build their dream businesses full of happy customers and endless referrals.
Often seen geeking out over her favorite resources and tools on Facebook, Val is most likely found doing (slightly less complicated) puzzles with her daughter or finding a little bit of solitude on her yoga mat. Get all of her best tutorials, tips, and tricks for crafting your own customer experience at valgeisler.com.