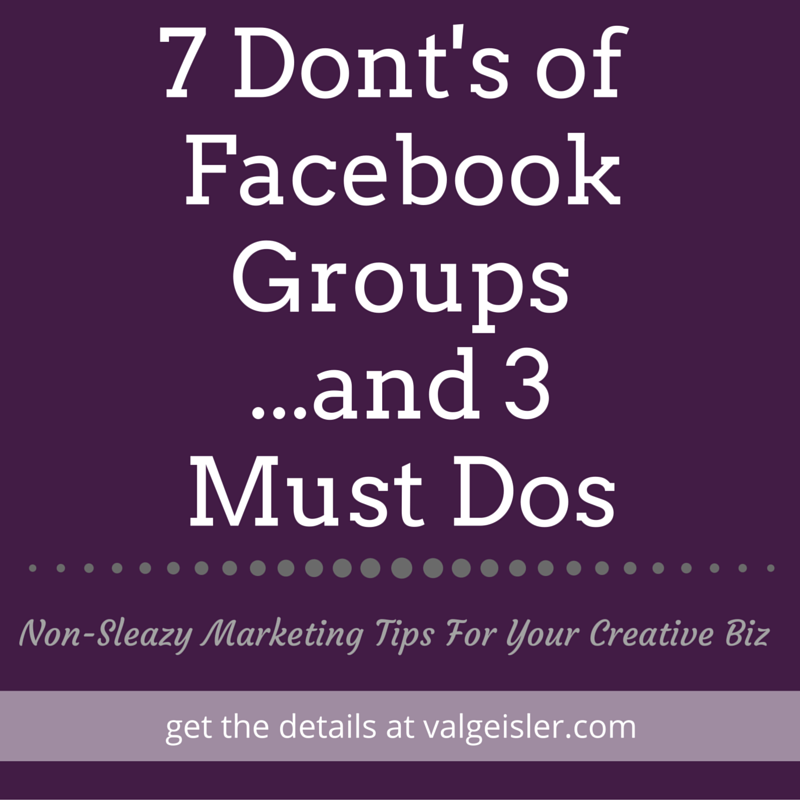 In an article published to Medium, 19 year old Andrew Watts reviewed the most popular social media channels from his own perspective as a current college student. He readily cites his classmates and references their use of each platform as well – it's not just Andrew's personal opinion here.
In it, Andrew gets right to the point with Facebook: Groups are where it's at. And he's right. As Andrew says, "Facebook is often used by us mainly for its group functionality.I know plenty of classmates who only go on Facebook to check the groups they are part of and then quickly log off." Groups have existed inside Facebook since 2010, but in the last 2-3 years, Facebook Groups have become increasingly popular. There are even Third Party Applications that allow users to collect their Groups into one feed. And, in response to the popularity of Groups, Facebook launched a Groups App in November of 2014.
(You probably already know about our own little group: Simplified Systems. It's free to join and I'd love for you to say hi over there.)
As a big fan of Facebook Groups, I'm a member of, well, more than a few. And I've seen it all. Groups that are for friends and family to share baby pictures safely, groups for courses I've taken, groups for people with common interests, groups for networking and blog sharing. If you want it, there's a group for it.
After spending way too much a good amount of time in Facebook Groups (and talking to lots of other group members of all types), I've collected the common complaints and praises of this unique way to connect. So from me (and a couple hundred of our closest friends) to you, here they are:
Facebook Group Don'ts:
1)  Schedule posts unless you are the admin or moderator.
You know I am all about saving time and using the available online tools to help your business hum. But this isn't the place to do it. Those third-party posting apps give themselves away with a little "posted by ________" under your name…. and no one is buying that you are posting that live and engaging in the responses.
These kinds of posts are being dubbed "drive-by postings" and nothing good ever comes from a drive-by.
If you are the admin or moderator of a group, please feel free to post those Morning Motivations or Daily Theme posts via a post scheduler (Buffer, Social Oomph, and Edgar let you do this for groups). But a word of warning, admins: don't schedule out ALL of your posts. Have some real time live engagement and keep the scheduled stuff for the big headlines.
(Editor's Note/Update: this feature is no longer available – you MUST be an admin of a group to schedule a post there. That said, social platforms are always changing so I'm keeping this one up in case that feature ever re-surfaces. Just don't do it, k?)
2) Post branded inspiration images.
Unless you've been invited to do so (in a promo thread or if that's the purpose of the group), don't post the image you created for your blog (or Pinterest or Instagram or whatever) inside of a group. It's a super sneaky way to promote yourself and it's a turn off. We see that URL on the bottom of the image! Don't pretend you're just trying to motivate us all.
IF it's truly meant as motivation or inspiration, take a moment to crop the URL off of the image and share it that way. Give without expecting anything in return. If people want to know about your business, they'll ask. Keep it all "above the waist" as my Aunt Barbara would say.
3) Reply to posts with a "I have some ideas. PM me for more info!" kinda answer.
This response is seen in more business-focused groups than I care to mention. It's self-serving, disrespectful, and did I mention self-serving?? They posted their request or question publicly, answer it publicly. You don't have to go and give away your secret-sauce either. Your genius work is amazing and I bet you can provide a thoughtful answer with just a few sentences. In fact, when I see people respond in a meaningful way (and even offer tangible action items for the person who asked for the help), those business owners often see that post convert into interest in their biz and/or sales from it.
When you give people a glimpse into the way you work, they are 98.6%* more interested in working with you.
*Actual percentage unavailable. This guesstimate is most likely incredibly accurate.
4) Share posts directly from your business page.
Have an article you wrote that would apply to a particular group you're in? Created a product recently and you want to share it with this perfect-for-you audience you found? Don't be lazy. Instead of heading over to the post on your biz page and hitting Share, create a customized post just for that group.
By customizing your message for that group, you instantly gain credibility and people take interest. Does the group call themselves something? (Eg: Everyone in my friend Suzi's group Marvelous Brand Builders is referred to as "Marvels" or "Builders". It's unifying and fun and provides connection. So smart.) It also keeps you from looking like a drive-by post (see #1).
5) Cross-post the exact same thing to multiple groups all at once.
While we're on the topic of customization, let's talk about cross-posting. What's a cross-post, you ask? Cross-posting is when you take a post from one group and copy and paste the exact same thing to another group to get even more feedback/comments/exposure. It's a great tool – when used wisely.
If you wanna make friends in your Facebook Groups, please don't cross-post to multiple groups with the same focus all at the same time. Why? Well, don't you think that if YOU are in all of those groups, someone else (or lots of someone elses) is also a part of those same groups? By cross-posting, you are filling their Newsfeed with your post 3, 4, 5, 6+ times.
Rude.
If you're gonna cross-post, spread the love out. An added benefit to going this route is that you'll hit different people at different points in their day. I might see your post in one group right before hopping on a client call and not have time to respond. But then that night I see it in another group we are both a part of and BAM! I have time to give you a well thought out response. Win, win.
6) Show up only to promote yourself.
Seriously, this one is the worst. Also, you'll be banned for doing it. Groups, especially public groups, are prone to spammers. You know the ones – those Oakley sunglasses posts or discounted women's shoes or trips to Hawaii. Icky gross group spam. I mean, do those actually work???
When you show up only to promote your self/product/course/webinar, you become lumped in with those spammers. And you're not a spammer. You're just trying to get people to come to your webinar! And you're hustling to make the dang thing happen so you forget to interact with anyone until "Oh, shit! I better promote my webinar!" Sound familiar?
Save yourself from the scenario above and carve out 10 minutes in your day just a couple of days each week to pop in on the groups you love and interact. Give some advice, answer a question, share an article you love (that someone else wrote), or just say hey. Remember how people want to know you and experience you before they buy from you? Same goes on this tip.
7) Request "feedback" as a veiled promotion of your thing.
"Hey guys! I have this new sales page up for my awesome coaching program (it's so much fun!) and I'd love your feedback." <<< Nope.
Posts like the one above are quickly being revealed as a sneaky way around the "no promotions" rule in many groups. Now, you may not know about this tactic and are possibly really looking for actual feedback on said sales page. Awesome – just be specific.
Here's the deal: if the group has a day set aside for promo post your request on that day only. Save face with the admin and follow the rules. No one wants to be the heavy. Second step: when you ask for feedback, be super specific. "I'm thinking I need less images. What do you think?" "Is it clear what I do in the first three sentences?" etc. Be really clear (with yourself and with the group) as to why you are making this feedback request.
Facebook Group Dos:
1) Spark interesting conversation with other humans.
I do a lot of my work alone. That gives me tons of time to think…. and get really stuck inside my head. So when I need to talk something out or maybe dig into an article I read or have a powerful conversation with other people just like me, I head to my groups.
2) Play nice in the sandbox.
I'm a rule follower (for the most part). It's a part of my DNA and I'm not gonna tell you to break 'em. Probably ever. And, like I said before, no one likes to be the heavy. So, when you join a group, make it your first priority to click that little "See more" under the About section (it's on the right hand column) and read those rules. And then follow them.
'Nuff said.
3) Be helpful generous.
Probably 80% of the groups I'm in exist to provide help to people. And a group inherently relies on the other people in it to be those helpful types. So offer it. Do you have 5 minutes to lay your eyes on someone's graphic and offer a quick tweak that could change their game? Give it. Do you have an alternate point of view to offer to a group discussion? Share it!
Participate, contribute, and provide for others. And do it with gusto. Generosity will do more to grow your business than any of the 7 Don'ts listed above. And maybe more than anything else.
Lastly, let's remember that even though we are online, we are all still interacting with other humans. You wouldn't walk up to a blind date and french kiss them before you even said hello, would you? (Um, if you would, please tell me why in the comments. If you wouldn't, share your favorite moment of generosity in those comments below. Let's spread the love.)
Want a list of the top must-join groups for creatives? Enter your email in the box below to get it delivered straight to ya!
What are the top must-join Facebook Groups for Creative Business Owners?
Stop wading through the muck and grab the curated list just for you.
Enter your email address below to get it delivered straight to your inbox.